White Chocolate Frito Popcorn
I like love Frito's. In fact, I'm pretty sure they have crack in them. Especially the Frito's Scoops. They simply have a perfect amount salt and corn and crunch. They're perfect. If you've been reading for a while, you may have picked up on my love of Frito's.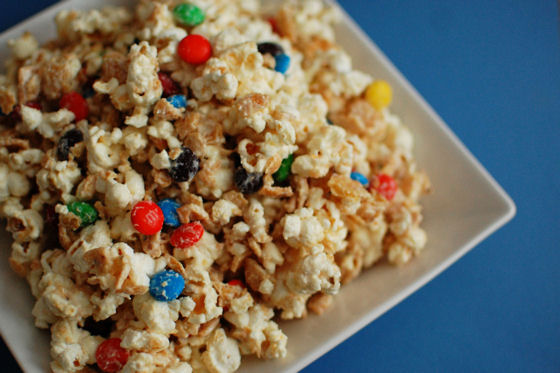 I made Frito Candy over four years ago! I think that was the first time I had Frito's and chocolate. Then I was inspired about a year and a half later to take a stab at putting Frito's into a cupcake. They were delicious but not very pretty. Then last year, I perfected the Frito Cupcake. Seriously, those guys are dangerously delicious.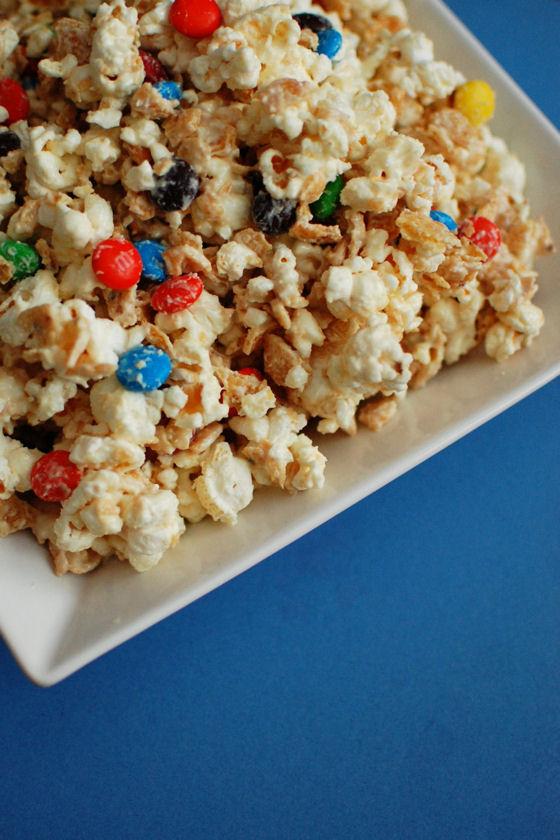 So yea, I love Frito's. So when I saw this recipe I knew I'd be making it soon. It makes the perfect snack because it's sweet and salty in a perfect ratio. The white chocolate binds all the delicious pieces together and the M&Ms give a great pop of color and chocolate! I (obviously) used Scoops for this recipe. This recipe can be cut in half or doubled easily. I used homemade microwave popcorn.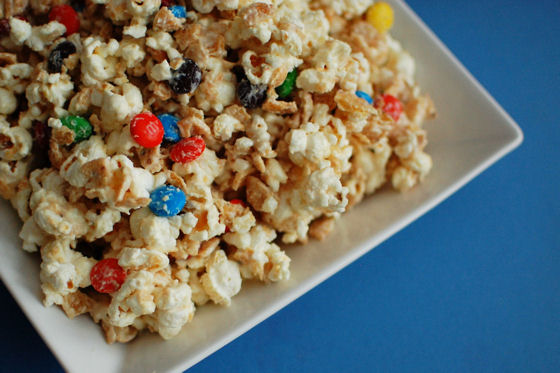 Two Years Ago: Gingerbread Apple Upside Down Cake
Four Years Ago: White Chocolate Mocha Cupcakes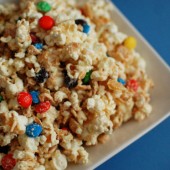 White Chocolate Frito Popcorn
Ingredients:
8 cups of popped popcorn
1 lb (16 ounces) white chocolate or almond bark
2 cups Frito's, crushed
1 1/2 cup M&M's
Directions:
Pop corn according to package directions.
Put popped corn and crushed Fritos into a large bowl. Make sure to get all of the unpopped kernels out.
Melt chocolate in a microwave safe bowl in 30 second increments, stirring in between, until melted.
Pour melted chocolate over popcorn mixture and mix with your hands to coat completely. Pour onto a wax paper or parchment paper lined cookie sheet and sprinkle with M&Ms. Mix a little more to incorporate M&Ms.
Allow to cool and serve.
8 Responses to "Cannoli Ice Cream"
Leave a Comment