Braised Cabbage
Cabbage is one of the foods that made a regular appearance in our CSA boxes. And while I'm a big fan of homeamde coleslaw, Hubby is not. So we had to find another way to prepare our weekly head of cabbage.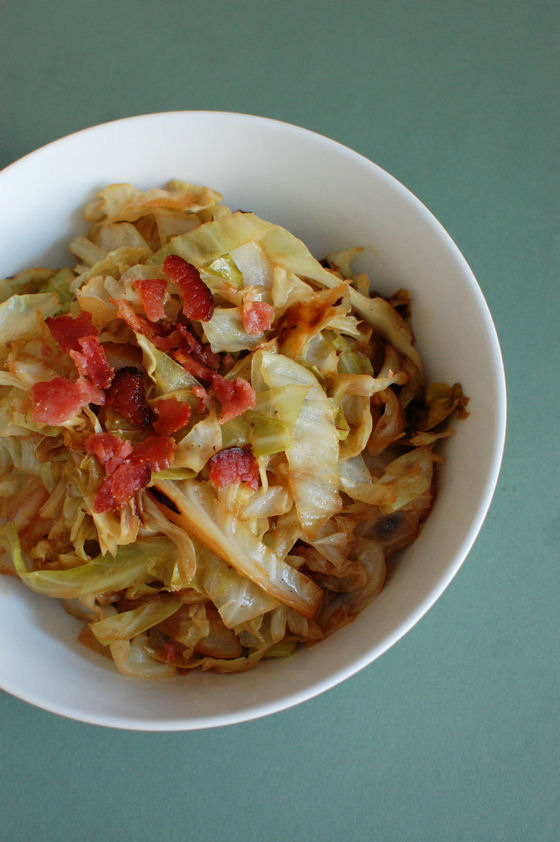 This recipe came from just trial and error, playing around until we found something that we liked. And it's no wonder we liked it, it's cabbage braised in bacon drippings. This recipes makes quite a bit of braised cabbage, but it reheats nicely, so we just eat the leftovers until they are gone.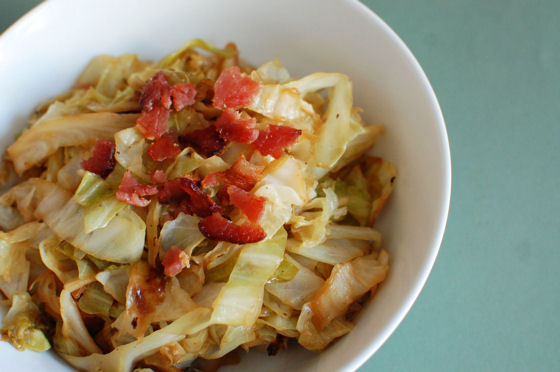 One Year Ago: Irish Soda Bread
Four Years Ago: Chewy Oatmeal Raisin Cookies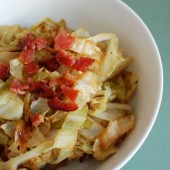 Braised Cabbage
You can use any kind of cabbage you have on hand
Ingredients:
4 slices bacon
1 head cabbage, chopped
1 Tbsp cider vinegar
salt and pepper to taste
Directions:
In a large dutch oven, cook the bacon until crispy. Remove bacon and set aside.
Add cabbage to pan, toss to coat with bacon dripping. Cover and cook 15-20 minutes until cooked through, but still slightly crispy.
Meanwhile, crumble the bacon.
Add bacon and vinegar to the pan and stir to combine.
Season with salt and pepper.
Leave a Comment