Homemade Caesar Salad Dressing
I have been making a lot of condiments lately. They're so simple to whip up and always taste better than their store bought counterparts. While Hubby and I usually dress our salads with the ever simple oil and vinegar, I wanted to try making some Homemade Caesar Salad Dressing.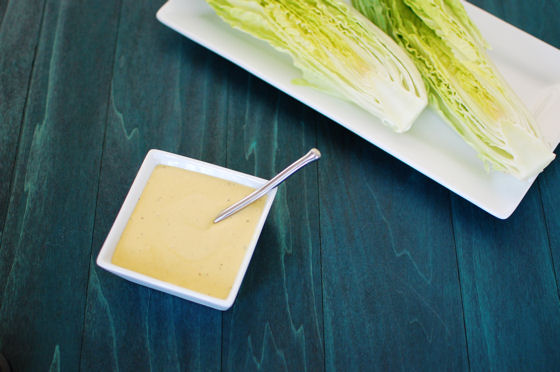 Boy am I glad I did! This dressing has a good deal of garlic in it and the perfect amount of saltiness from the anchovies. I stored this in the fridge for a couple weeks and it held up just fine. The recipe reminds me of homemade mayo, so we even slathered it on a few sandwiches while it was in the fridge.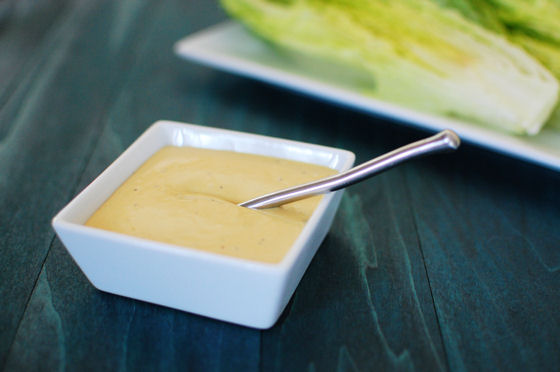 Once the jar was empty, Hubby started asking when I would make it again. I definitely need to do that soon because we've been getting romaine lettuce in our CSA box almost every week. Now I just need to make some homemade croutons to go with it!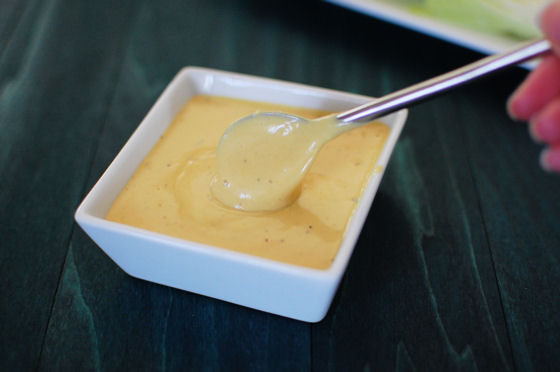 One Year Ago: Beer and Chocolate Pairing and Giant M&M Cookies
Two Years Ago: Crockpot Ham with Beer and Chutney Glaze and Funfetti Blondies
Three Years Ago: Alton Brown's Broiled, Butterflied Chicken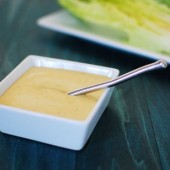 Homemade Caesar Salad Dressing
Ingredients:
4 cloves garlic
4 anchovy fillets
3 egg yolks
1 Tbsp Dijon mustard
3/4 cup extra-virgin olive oil
1 Tbsp Worcestershire sauce
1 Tbsp red-wine vinegar
Kosher salt and freshly ground black pepper to taste
Directions:
Put the garlic, anchovies, egg yolks, and mustard in the bowl of your food processor. Process until all ingredients are pureed.
While the food processor is on, slowly drizzle in the olive oil. Once the olive oil has been fully encorporated, add the remaining ingredients. Process until smooth. Adjust seasoning to fit your tastes.
Leave a Comment