Friday Faves – The Way the Cookie Crumbles does a Tapioca Pudding Comparison
You guys are in for a real treat today. This week's Friday Favs is one of my favorite bloggers out there. Bridget from The Way the Cookie Crumbles does amazing work. She's my go-to yeast expert, takes beautiful photographs, and posts these extremely helpful comparison posts. I'd say it's one of the things she's most known for. I've trusted her advice when it comes to red velvet cupcakes, white cupcakes, frosting, cheesecake, and yellow cupcakes. She even inspired me to do my very own comparison a couple years ago. It's a lot of work people. Keeping all those ingredients straight and tasting the various recipes is a serious undertaking. I'm so glad she does it cause it's helped me out a ton in my baking adventures. And, on top of that, she's nerdy just like me! I hope you guys take a minute to go check out her blog if you're not already reading it.
I shouldn't be surprised that so many of my favorite food blogs are written by scientists and engineers like Jen. We have a way about us. We're analytical, precise, some might say nerdy.
Maybe I should be surprised, though, that I've taken as much as I have to the idea of recipe comparisons. When I worked in a lab, mixing up ingredients and baking them, I wasn't miserable, but neither was I excited to be there. Something about working with mineral powders wasn't nearly as fun as working with butter and sugar. Now I have a desk job, but I can still get my experimental fix in the kitchen.
I started doing recipe comparisons because Dave, my husband, kept telling me he needed side-by-side examples to judge different recipes. I've compared all sorts of cakes and cookies, but never one of Dave's favorite desserts, tapioca pudding. I chose to compare Kraft's recipe on the Minute tapioca box, Cooks Illustrated's recipe from The New Best Recipe, and Mark Bittman's recipe from How to Cook Everything Vegetarian.
I limited myself to recipes that use instant tapioca, not the whole pearls. I used whole milk in all of the recipes. I used both vanilla pods and vanilla extract in all three recipes, despite what the original recipe called for. I wanted to focus on the texture and overall flavor of the final custard, and not how vanilla-y it was.
Kraft – All three recipes are made the same way – sugar, tapioca, milk, and eggs are combined in a saucepan and left to sit for 5 minutes. Then the mixture needs to be stirred continuously while it comes to a boil over medium heat.
CI – This recipe includes a yolk in addition to the whole egg. One tablespoon of brown sugar is added in addition to the white sugar to deepen the flavor. After the custard has boiled and is cooled, whipped cream is folded in to lighten the texture.
MB – In this recipe, only yolks are supposed to be mixed into the tapioca and milk mixture, and that's after the mixture boils. The whites are supposed to be whipped separately and folded into the final custard. However – I messed up and added all of the eggs, both whites and yolks, before boiling, which means that this recipe was made very similarly to the Kraft recipe, although it has significantly different ingredient ratios.
All of the recipes were good, even the botched Mark Bittman recipe. They were all nice and vanilla-y. Still, while the textures were the most obvious difference between the three puddings, flavor played a deciding roll as well.
Kraft – This one had a good, creamy texture. While the flavor was nice, it was lighter than the other two recipes. On its own, I might not have noticed the relative lack of flavor, but compared to the other two (and isn't that the point?), it was disappointing.
CI – Something about the texture of this recipe was strange, almost gritty. It was light from the addition of whipped cream, but not creamy. The tablespoon of brown sugar gave it a deep flavor, although I had a hard time deciding if I preferred that caramel note in tapioca pudding.
(left to right: CI, MB)
MB – Unsurprisingly, since airy egg whites were supposed to be folded into it and weren't, this pudding was sticky and dense. I was tempted to leave it out of the comparison, but then Dave claimed it as his favorite. It wasn't as creamy as the Kraft recipe, but it didn't have the odd grittiness of the CI recipe. As a last ditch effort to save that heavy texture, I tried folding in sweetened whipped cream, but that made the pudding too sweet, although it was lighter.
Science is rarely an easy, straightforward process, and neither are recipe comparisons. I'm always hoping there will be one clear standout recipe, but that's rare. At least I learn something from every recipe I make. In this case, I know that I'm not a fan of folding whipped cream into tapioca pudding to lighten it. I'm also not sold on the brown sugar idea.
My next idea is simply to stick with the Kraft recipe, which I thought had the best texture (my opinions always trump Dave's, since I'm the one doing the work!), but increase the sugar by a tablespoon or two, add a pinch of salt, and use half of a vanilla pod (added at the beginning) in addition to vanilla extract. Or there's a whole crop of recipes that use whole tapioca pearls to play with. I have a lot of experimenting to do!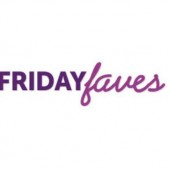 Tapioca Pudding - 3 Recipes
Ingredients:
For the Kraft Recipe
1 egg, well beaten
1/3 cup (2.67 ounces) sugar
3 Tbsp Minute tapioca
2 3/4 cups milk
1 tsp vanilla
For the Cooks Illustrated's The New Best Recipe
2 1/2 cups whole milk
1 large egg plus 1 large egg yolk, lightly beaten
1/4 cup (1.75 ounces) plus 1 Tbsp sugar
1 Tbsp light brown sugar
Salt
1/4 cup quick-cooking tapioca
1/2 vanilla bean, split in half lengthwise and seeds scraped out
1/2 cup heavy cream
1/2 tsp vanilla extract
For Mark Bittman's Recipe
1/3 cup quick-cooking tapioca
1/2 cup (3.5 ounces) sugar
pinch salt
2 cups milk
2 eggs, separated
1 1/2 tsp vanilla extract
Directions:
For the Kraft recipe
In a medium saucepan, whisk the egg well. Stir in the sugar, tapioca, and milk. Let stand 5 minutes.
Set the saucepan over medium heat and stir constantly until the mixture reaches a full boil (which means it doesn't stop bubbling when stirred). Remove from the heat and stir in the vanilla.
Cool 20 minutes; stir. Serve warm or chilled.
For the Cooks Illustrated's The New Best Recipe
Combine the milk, eggs, sugars (excluding the 1 tablespoon granulated sugar), 1/2 teaspoon salt, the tapioca, and vanilla seeds and pod in a medium saucepan and allow to sit for 5 minutes. Bring the mixture to a boil over medium heat and, once boiling, stir constantly for 2 minutes. Remove the pan from the heat and scrape the pudding into a medium bowl. Cover with plastic wrap and place in the refrigerator until set, at least 1 hour or up to 2 days.
While the pudding chills, combine the heavy cream, vanilla extract, remaining 1 tablespoon sugar, and a pinch of salt in the bowl of a standing mixer fitted with a whisk attachment and mix on medium speed until the cream holds soft peaks. Cover and refrigerate until needed.
When ready to serve, remove the vanilla pod from the pudding and discard. Fold half the whipped cream into the pudding. Divide the pudding among individual cups or bowls and top each with a dollop of the remaining cream. Serve immediately.
For Mark Bittman's Recipe
Combine the tapioca, sugar, salt, and milk in a small saucepan and let sit for 5 minutes. Turn the heat to medium, bring to a boil, and cook, stirring, until the tapioca thickens and the tapioca pieces become transparent, about 10 minutes. Remove from the heat, cool for a minute, then beat in the egg yolks. Transfer the mixture to a medium bowl and cool it for a few more minutes before proceeding.
Beat the egg whites until they hold soft peaks; fold them gently into the tapioca mixture along with the vanilla. Spoon into individual serving cups and serve or chill before serving; this keeps well for up to 2 days.
Leave a Comment