Friday Faves – Sugared Whisk makes Spiced Pumpkin Fudge
How has everyone's week been going? We got SNOW last night. Not enough to stick or anything, but it was downright COLD here. That makes me very sad… For today's Friday Favs, I bring you Amber from Sugared Whisk. Amber is a fellow Hoosier – while I love Boston, sometimes I really miss Indiana and the Midwest. Honestly, I do. I especially miss having four distinct seasons. But enough about me. Amber has some great recipes over on Sugared Whisk. And for an extra treat, you can check out her old blog, Amber's Delectable Delights.
Hello, my name is Amber and I am the heart and soul behind Sugared Whisk. Although Sugared Whisk is a fairly new site for me I have been blogging about food since early 2007. I was honored when Jen offered me a chance to guest post here on Beantown Baker and jumped at the chance. I thought and thought about what I wanted to make for such a special post. At first I was going to make some bread. Readers that are new to my site don't know it yet but yeasted items are some of my favorite things to make. I decided to go with something that is festive and also something that I have wanted to make for quite some time now, fudge.
Fudge is one of those sweets that has to be cooked to the perfect temperature, if it is under cooked it will not set properly and if it is overcooked it is very sugary and grainy. The recipe below states to use a candy thermometer to check for doneness with a candy thermometer. Don't worry if you don't have a candy thermometer, it is not actually a requirement. The only requirement is that you cook the liquid mixture until it reaches the soft ball stage. Although it sounds intimidating, it is really a pretty easy method to use. At the soft ball stage, the sugar mixture will form a soft ball when dropped into cold water. If the ball is removed from water it will flatten like a pancake. Piece of cake, right?
This fudge turned out better than I ever could have expected. The texture was spot on; it was so rich and creamy! The taste, well WOW it was near perfect too. The pumpkin flavor was not to overpowering and the spice was just right. I love white chocolate and thought that it complimented the pumpkin flavor perfectly. This is definitely a treat that will not disappoint. If you enjoyed this post and want to stay up to date with the happenings on Sugared Whisk please check out my Facebook page.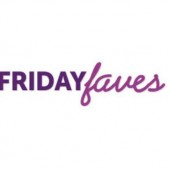 Spiced Pumpkin Fudge
Ingredients:
2 cups sugar
1 cup packed brown sugar
3/4 cup (1 1/2 sticks) butter
2/3 cup (5 fl oz can) evaporated milk
1/2 cup pumpkin
2 teaspoons pumpkin pie spice
2 cups (12 oz) white chocolate chips
1 jar (7 oz) marshmallow crème
1 cup chopped nut (walnuts or pecans)
1 1/2 teaspoons vanilla extract
Directions:
Line a 13x9 inch baking pan with foil
Combine sugar, brown sugar, evaporated milk, pumpkin, butter, and spice in a medium, heavy-duty saucepan. Stirring constantly, over medium heat, bring mixture to a full rolling boil. Boil, still stirring constantly, for 10 to 12 minutes or until mixture reaches soft ball stage (a candy thermometer will read 234 to 240 degrees).
Quickly stir white chocolate chips, marshmallow crème, nuts, and vanilla extract into hot mixture. Stir vigorously for 1 minute or until morsels are melted, immediately pour into prepared pan. Let hot fudge stand on a wire rack for 2 hours or until completely cooled. Refrigerate tightly covered.
To cut, lift cooled fudge from pan and remove the foil backing. Cut into 1" squares. Makes about 3 pounds.
One Response to "Friday Faves – Ezra Pound Cake makes Rosemary Cheese Crackers"
Leave a Comment