Red Wine Jelly
Ahem, ahem. Hello out there. Anyone still listening? It's been MONTHS since my last post. And even longer since my last recipe was posted… (almost a year, in fact!) But I'm here now. Not sure how long I'll be around or where this blog is going to end up, but I've got some free time so I decided to dust off the cobwebs and give you guys a recipe.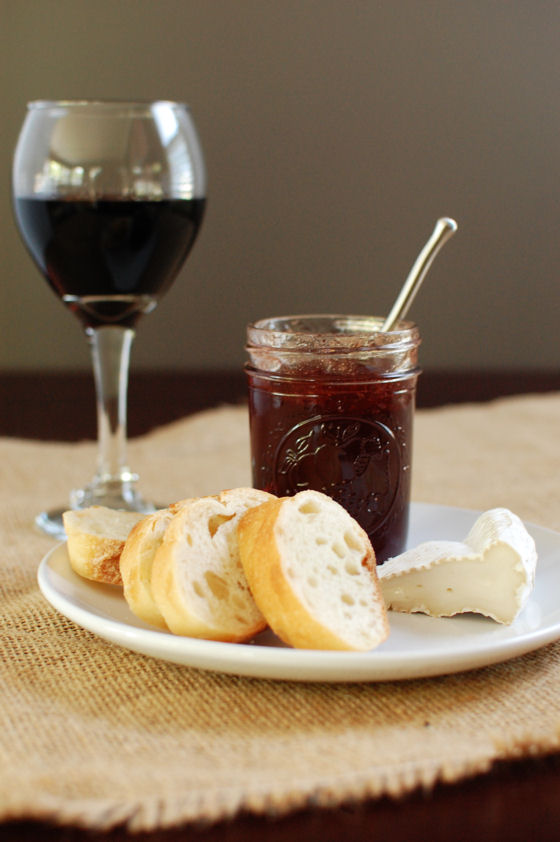 This recipe is fitting since I'm writing to you from Italy. Hubby and I are here for 5 weeks while he tackles a special project for work. While he's off saving the day, baby M and I get to explore our new city and just hang out again. In all of those months since my last post, I've been busy. If you follow me on instagram, you've seen the pics of my daughter Mikayla and some of the adventures we've had. Here's one for you, in case you missed it. She just started eating food and has really enjoyed it so far!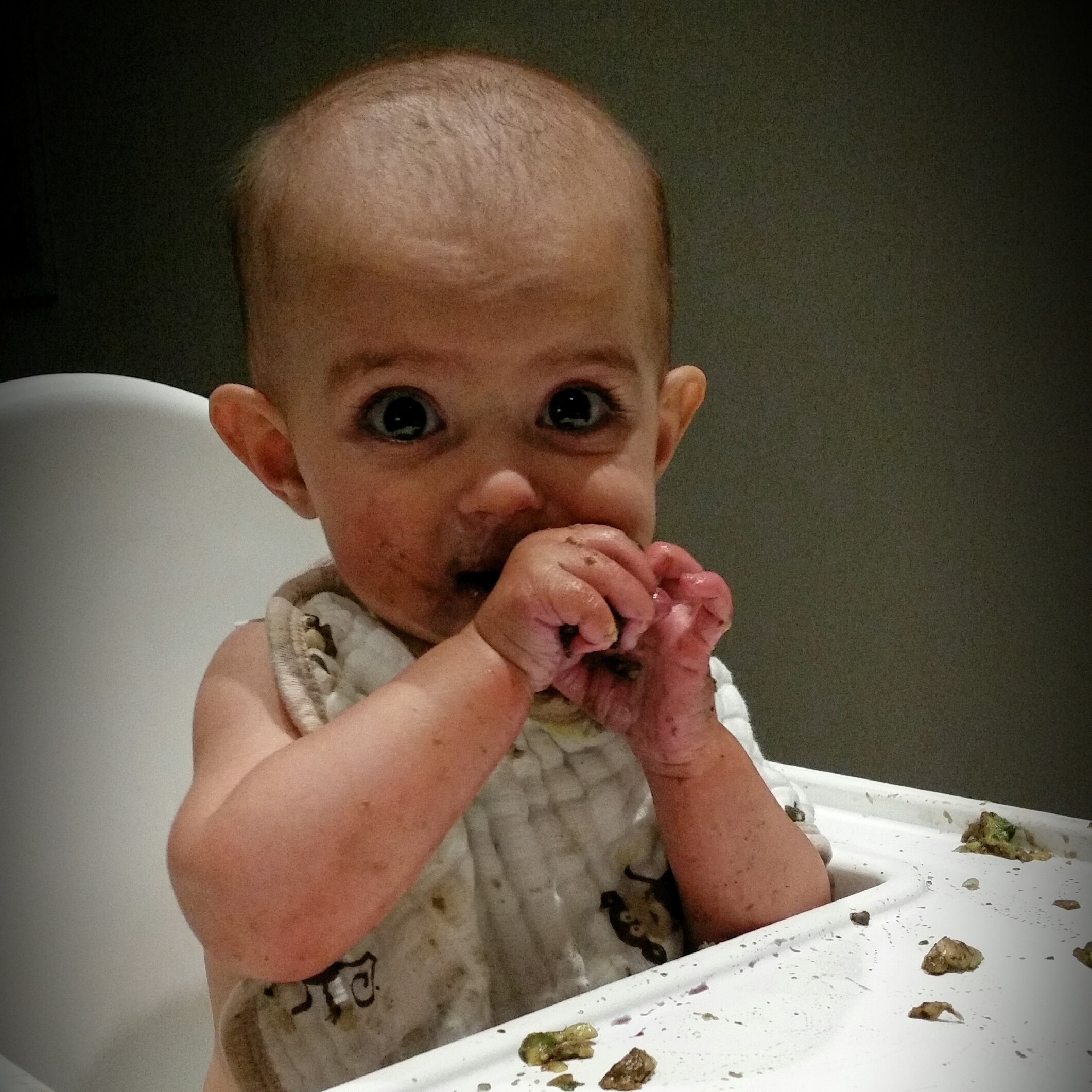 Life is good and I'm not going to lie, there are weeks and even months that have passed and I haven't missed writing a blog. I have transitioned to telling people that I used to write a blog, instead of saying I write a blog as a hobby. I've come to terms with it. But recently, I've been having an itch to come back. To share some of these draft posts that have been sitting in the queue forever. So we'll see where the wind takes us and what happens next with this little blog.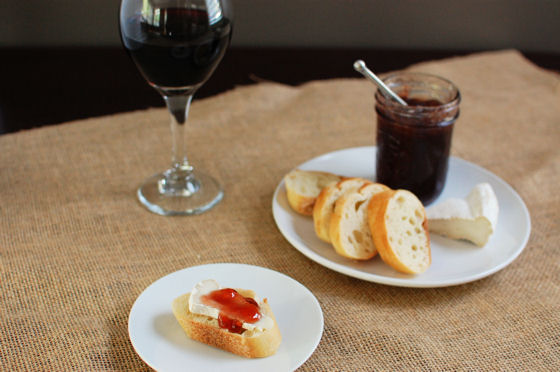 In addition to taking on the new role of working mom, I also picked up sewing during maternity leave. I find it easier to sew at home with a newborn than to bake. If I'm sewing and she needs my attention, I can stop what I'm doing. Baking doesn't always afford that luxury. So you might see some sewing posts on here. Who knows!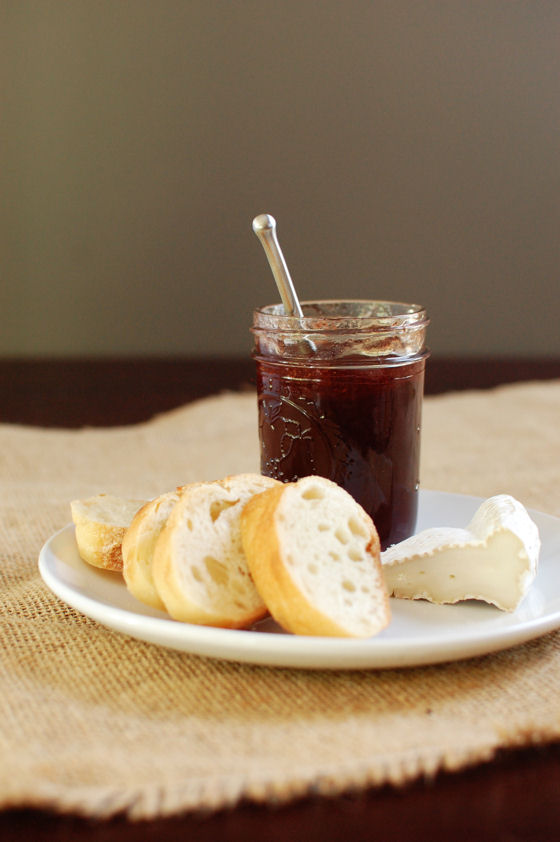 This jelly is tasty. Be sure to use a bold red wine so the flavor shines through. And don't be afraid to skimp on the honey a bit. I found that if I used the full amount listed in the recipe, the jelly tasted mostly like honey. I like honey, but making jelly that tastes like honey is just silly. Who has time for that… If you make this jelly, I highly recommend eating it over some crusty bread with a smooth creamy cheese.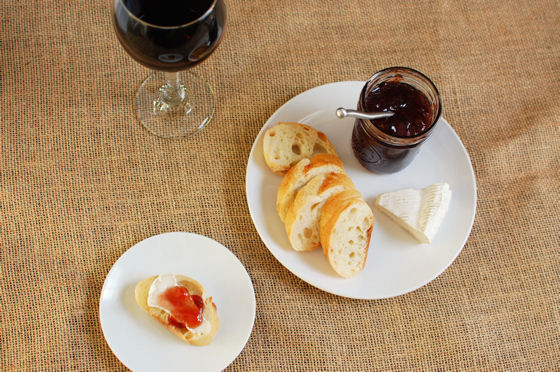 And if you're reading, leave a comment. I'm grossly behind on responding to comments, but I'd love to hear from you!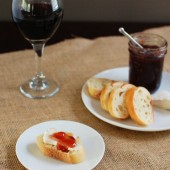 Red Wine Jelly
Ingredients:
2 cups dry red wine (I used Merlot)
1 pkg (= 1.75 oz = 6 Tbsp) regular powdered fruit pectin
3 1/2 cups honey
Directions:
In a dutch oven combine wine and pectin. Cook and stir over high heat until mixture comes to a full rolling boil. Add honey all at once. Return to boiling. Boil 2 minutes, stirring constantly. Remove from heat. Quickly skim off foam with a metal spoon.
Ladle hot jelly at once into hot, sterilized half-pint canning jars, leaving a 1/4-inch headspace. Wipe jar rims, add lid and screw caps. Process jars in a boiling water-canner for 5 minutes, starting when the water returns to boiling. Remove jars; cool on wire racks.
Leave a Comment