Avon Walk DC 2013 Recap
This past weekend, I experienced another magical Avon Walk for Breast Cancer. The ~1800 walkers in DC raised $4.5 million for the Avon Foundation! The weekend was filled with blood, sweat, and tears, and I walked away feeling inspired and hopeful. If you follow me on instagram, you saw some of my updates this weekend.
I kicked off the weekend with a bright pink manicure and wore a bright pink blazer to work on Friday. It got me in the mood for the sheer overload of pink coming over the next couple of days.
Hubby and I had a rough start to the weekend. First our flight was delayed, then it was delayed again. When it was finally time to leave for the airport, I cut the heel of my foot on the front door as we were walking out of it.
Luckily, we were able to make it to the Avon Walk host hotel just in time for check-in on Friday night. After grabbing my alumni pin (a 5 this time!), we headed up to our room to get ready for the weekend. I packed my backpack, laid out my clothes, and set my alarm for 4:30 am. Man, that's early.
For whatever reason, I was under-prepared for this walk. I think it's because this was my 4th time walking and I underestimated how much my over-prepared-ness has helped in the past.
While I had checked the weather multiple times before packing, I forgot about how cold it is at 5am. I just kept thinking about how perfect 60 degree weather is for a long walk. It was in the 40s when we left the hotel Saturday morning. That's cold. And I didn't pack my usual hot pink fleece gloves and ear warmers. And the only jacket I brought was a dry-fit jacket, so the wind went right through it. I was downright COLD while waiting for the opening ceremonies.
This was the first time Hubby was able to stay for the opening ceremonies with me. It's always very emotional, but the best part this year was the stretching. The instructor was a cute guys with an accent who was dancing around on stage and just having a good time with it. He was awesome and really got the crowd pumped up. Then we were off!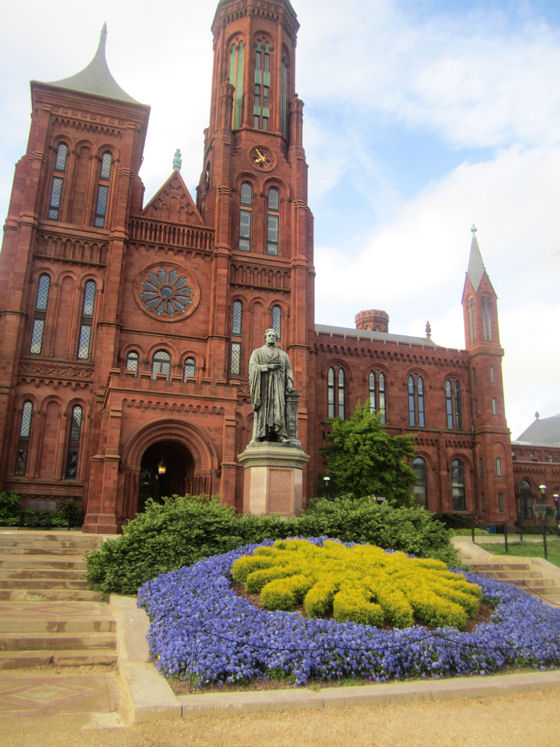 Since I was walking alone for the first time ever, I set out to get lost in my thoughts and take in the sites. We started at the Washington Monument (which is under construction from damage due to an earthquake last year) and headed towards the Jefferson Monument. Next up, we headed to the National Mall straight towards the Capital building.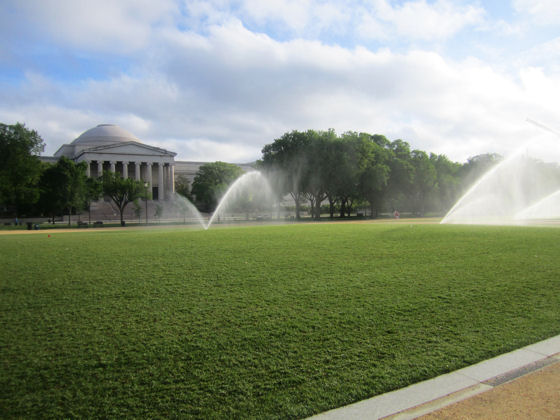 After leaving the monuments, we headed through some other parts of DC and went to Georgetown. I am not really sure where all we walked, but after lunch on Saturday, we ended up in some very nice neighborhoods with cute houses.
Along the way, I found myself running into people I had seen before and would strike up a conversation here and there to help pass the miles. I met up with one woman from Alabama before lunch. We ended up eating lunch together and walking for about 8 miles together before she called it a day.
My favorite part of Day 1 happened around mile 19. I took my tennis shoes off and put them in my bag. The rest of my miles would be in flip flops. I get a lot of comments when people see me in flip flops. Some people say they're jealous. Others ask if I walk the whole 26 miles in them. But a lot of people are just curious about it.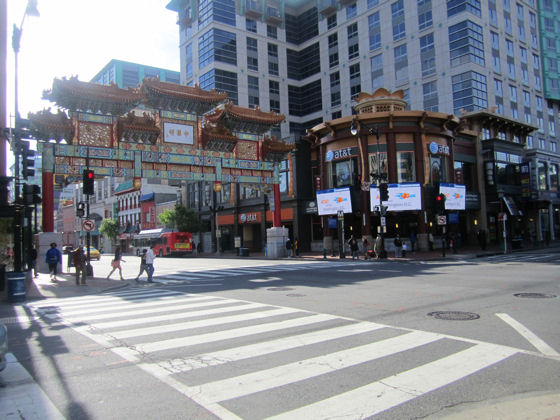 My biggest issue with walking the 20+ miles is that my toes start to cramp at some point. They just want fresh air. So I always take my socks and shoes off at lunchtime to let them air out, then at mile 20 I change to flip flops. I have really comfortable flip flops (Teva Mush) and I train that way. So it works for me.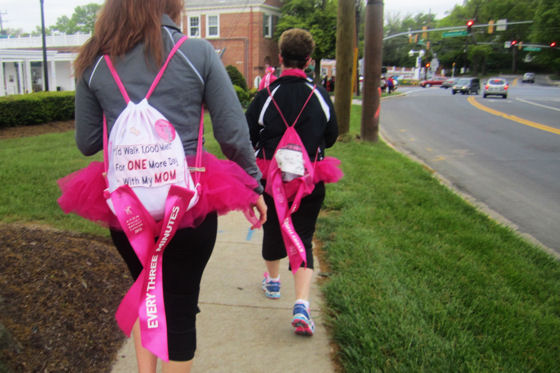 A mile or so after changing into flip flops, I started to fade. I was slowing down and starting to hurt. So I turned on my iPod. I had bought a little speaker case for my iPod and filled it with upbeat music. I learned last year in Boston that having music can really energize you. So I blared my music and kept on trucking.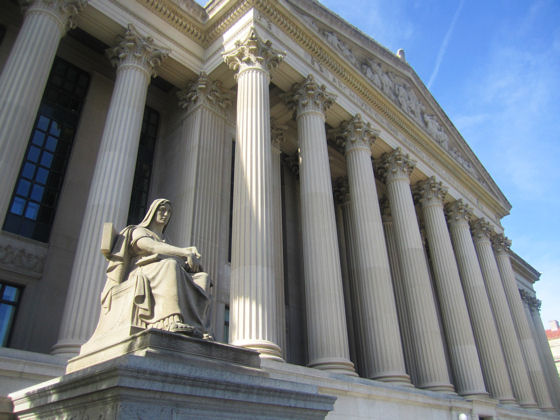 When I got to Rest Stop 6, at mile 25, another one of my favorite moments of the walk happened. Hubby met me with a giant hug and walked the rest of the way with me. He had been assigned to Rest Stop 6 for his crew assignment. He had told his whole team about how I was walking alone so they were all high-fiving me and encouraging me to continue.
When we made it to the Wellness Village, I headed straight for medical to get my blisters re-treated. As I mentioned, I hadn't trained like I usually do for the walk. The good news was that all of the blisters I got were in places that I normally have issues. But when I train more, those spots become caliced and I don't get blisters during the actual walk.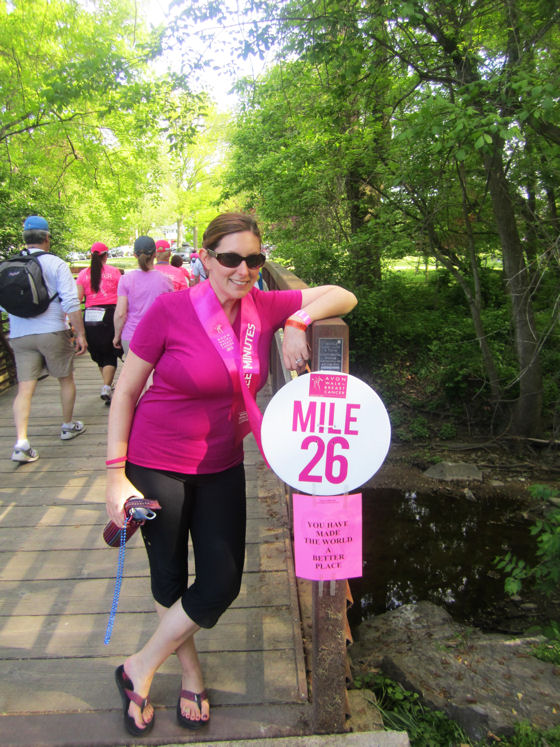 After medical, I went to get a foot massage and back massage before heading to physical therapy to get my hips stretched out. Then we headed to the bus back to the hotel where I scarfed down a burger and a beer (my Avon Walk tradition). After a long shower and more stretching, I was in bed by around 9.
Sunday I was up at 4:30 again to head over to the Wellness Village. I headed back to medical to get my blisters wrapped up for the walk. And remember how I said it was COLD Saturday morning? It was even colder on Sunday. They were handing out mylar blankets and am so glad I took one.
I was more than a little sore on Sunday because of my lack of training, so even though I was at the beginning of the pack at the start of the day, I was definitely getting passed left and right. The day was kind of a blur of walking, wishing I had trained more, stretching, and more walking.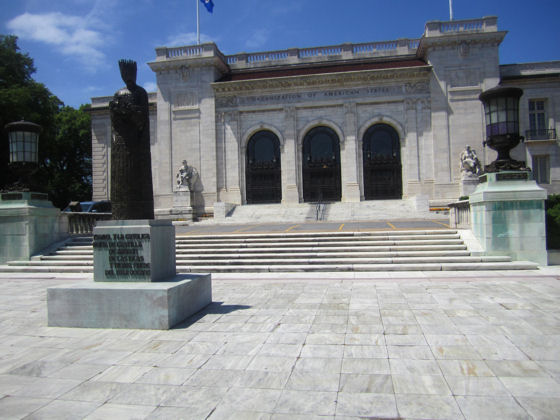 Hubby had made a rule for the weekend – No Whining – which I tried whole-heartedly to stick to. He wasn't trying to be mean. He was trying to remind me that I was there to have fun and celebrate the inspirational nature of the walk weekend.
Along the walk, there are always people selling pins to add to your backpack or hat. I have quite the collection of pins, including one with the year and city of each walk I've done. When I saw the pin with No Whining on it, I just had to get it. The other pin I got was one that said Keep Calm and Walk On.
Even though I was in more pain than usual during this walk, I had a blast. Not once did I feel alone on the route because the other walkers, crew, and staff are all so friendly, supporting, and talkative.
I did re-learn a few things this time around. As I mentioned in my Tips for Walking an Avon Walk, training is important. I didn't do nearly enough training this time around. I kept making excuses because we had just moved or the weather wasn't nice or whatever and I paid for it this weekend. I was in a decent amount of pain, got more blisters than I have had in my previous 3 walks combined, and just overall had a harder time with the physical challenge this time.
I also need to remember to bring more layers. I was wondering why my backpack seemed so empty when I packed it… It's because I didn't pack enough clothes. Sure, when it was 64 and sunny, I was comfortable, but when it was dark, windy, and 48, I was freezing.
For those of you who have not been following my Avon Walk journey, check out my other recap posts from previous walks:
Boston 2009 – crew
San Francisco 2010 – walker
NYC 2011 – walker
Boston 2012 – walker
I have already signed up to walk Charlotte this fall and Chicago in June 2014. Then I'll have 2 more walks to complete my goal to walk all of the Avon Walk cities! I did meet some other women last weekend who are walking all of the Avon Walk cities. The two I ate lunch with on Sunday only have two cities left!
One Response to "Avon Walk NYC 2011 Recap"
Leave a Comment