Friday Faves – White Room Colorful Life makes Pickled Banana Peppers
Happy Friday everybody! For today's Friday Favs, I bring you one of my favorite people in the whole world. Steph and I knew each other long before either one of us had blogs, college degrees, or husbands. We met in freshmen year in college and became great friends. She was the matron of honor in my wedding and even though we live almost a thousand miles apart now, we always make a point to visit each other every year (we're vacationing to Niagara Falls together this fall). Steph is one of the most creative people I've ever met. She's the kind of person who just oozes creativity. She blogs about some food, crafts, and photography over at White House Colorful Life.
Hey there! I may be a little out of my blogging league here, but Jen is one of my closest friends, and that may have had something to do with being honored as a Friday Fav. I'm flattered either way!
My blog is pretty random… it started as a place to share photography stuff with friends. These days, it's a place where I keep all the different photography and other projects I've been working on. I do bake from time to time, but it's nothing I'd want to display next to all the beautiful sweets here. So, I'm just going to talk about what I've been doing of late…pickling.
About two years ago, my husband and I bought a house with a yard big enough for the garden of his dreams. Our yearly abundance of produce pushed me into the world of canning. I bought a canner, was given a book and got busy. I canned tomato sauce, green beans, corn, salsa, and pickles last year.
One of the biggest things learned in this process is you don't need a canner, or even canning jars for that matter, to make "Refrigerator Pickles". AND refrigerator pickles turn out much crisper than pickles done the long way with a canner.
That brings me to this year. Due to the incredibly dry hot summer here in the midwest, the cucumbers were far from a bumper crop this year. Banana and jalapeno peppers on the other hand didn't seem to mind the heat. So pickled peppers it is!
Now, I should preface this recipe with a few things:
1. This recipe is modified from the Ball Complete Book of Home Preserving. I highly recommend this book!
2. All you need is a saucepan and some clean jars, like all those old store bought salsa jars that your husband just can't get rid of because you may need them someday…
3. Many vegetables other than the usual cucumbers can be pickled. The book lists carrots, green beans, and even onions.
4. These peppers are really tasty on tortilla chips with melted cheddar cheese, if you are so inclined.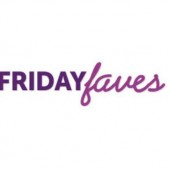 Pickled Banana Peppers
Ingredients:
Fresh Vegetables, cleaned, trimmed and sliced (I used about 8 cups of sliced banana peppers and left the seeds mixed in with the slices.)
4 cups White Vinegar
1 1/3 cups Granulated Sugar
2 Tbsp Mustard Seeds
1 Tbsp Celery Seeds
1 Tbsp Pickle Crisp (You can find this in the canning sections at the grocery.)
Directions:
Clean Jars (For reference, the 8 cups of peppers I used filled two applesauce jars with some left over.)
Place cleaned and sliced vegetables in a large mixing bowl.
In a saucepan, combine vinegar, sugar, spices and pickle crisp. Bring to a boil over medium-high heat.
Reduce heat and boil gently for 3 minutes.
Pour pickling liquid over vegetables. Cover with wax paper and let stand until cooled to room temperature, about 30 minutes.
Pack vegetables into jars leaving 1/2" of space at the top. Ladle pickling liquid into jars until vegetables are covered. Apply lids and place in the refrigerator for at least 2 weeks and use within 3 months.
One Response to "Friday Faves – Cook Like a Champion makes Lemon Poppy Seed Muffins"
Leave a Comment