Friday Faves – Pink Parsley makes Spiced Peach Carrot Bread
Happy Friday everyone! It has been an interesting week in Boston weather-wise. I experienced my first earthquake on Tuesday, and we're supposed to get some nasty weather this weekend because of hurricane Irene. With only a few weeks of summer left, I'm still loving all the late summer produce that is plentiful this time of year. But enough about you, let's talk about this week's Friday Favs. Josie from Pink Parsley is another blogger that I "met" on an online food forum. She is another self-proclaimed nerd, has an ADORABLE daughter, a beautiful blog, and an eye for taking amazing food photos. So definitely be sure to check out her blog after you check out this amazing looking spiced peach carrot bread she made.
Hi! I'm Josie from Pink Parsley, and I'm guest posting today for Jen. I am a chemist-turned stay at home mom to a 3 year old girl, and a soon-to-be-born baby boy! I am a born and raised Georgian and live in the Atlanta suburbs. So when Jen asked me to participate as one of her Friday Favs, I knew I wanted to do something with peaches to represent my home state. Peaches are by far my favorite fruit, and I love incorporating them into both sweet and savory dishes. In my opinion they are the ultimate summer fruit. And while some people are gearing up for fall cooking and baking, and the temperatures are starting to drop a bit in some parts of the country, I know that we still have another 2 months of hot weather here in the south.
However, this peach bread is a great bridge between summer produce and the warmth and spice of fall. It's a pretty standard quick bread, but the addition of carrots and peaches give it a nice sweetness, and the cinnamon, nutmeg, and ginger provide a warmth that is reminiscent of pumpkin bread or spice cake. I just loved the contrast of the sweetness and the spice of this bread. This makes a great snack or breakfast treat, and with a generous smear of cinnamon-honey butter, it's elevated to an even higher level.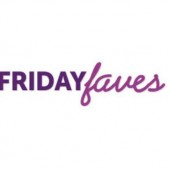 Spiced Peach Carrot Bread
Ingredients:
3/4 cup chopped pecans or walnuts (optional)
2 1/2 cups all-purpose flour
1/2 cup granulated sugar
1/2 cup tightly packed brown sugar
1 1/4 tsp ground cinnamon
1/4 tsp ground nutmeg
1/8 tsp ground ginger
3/4 tsp baking soda
1/2 tsp baking powder
1/2 tsp salt
1 1/2 cups peeled and chopped fresh, ripe peaches (about 2 medium peaches)
3/4 cup freshly grated carrots (about 2 carrots)
2/3 cup vegetable oil
1/2 cup buttermilk
2 large eggs, lightly beaten
Directions:
Preheat the oven to 350 degrees. Toast pecans in a single layer on a baking pan 8-10 minutes, or until they are fragrant and lightly browned. Cool 15 minutes.
Whisk together the flour and next 7 ingredients in a large bowl. Add the peaches, carrots, and pecans, and use a wooden spoon to lightly toss to coat them with flour. Add the remaining ingredients and stir until just incorporated and the dry ingredients are moistened.
Spoon the batter into a lightly greased 9x5 inch loaf pan (the batter will be very thick).
Bake at 350 for 55-65 minutes, or until a wooden toothpick inserted in the center comes out clean. If the top of the bread starts to brown too much, cover it lightly with foil.
Cool the bread in the pan for 5-10 minutes, then run a knife around the edges and invert onto a cooling rack to cool completely.
Leave a Comment