Friday Faves – The Busty Baker makes Pumpkin Muffins
Today I'm featured a blogger after my own heart on Friday Fav. Danae from The Busty Baker blogs about baked goods. Lots and lots of baked goods. And they're all right up my alley! If you're looking for another baking blog to inspire you, definitely check it out. She posts very approachable recipes and lots of cupcakes!
Let's be honest. How many of us went a little crazy this past fall, stocking up on canned pumpkin every time we went to the grocery store? After the previous year's shortage, how many of us loaded our cart up the first time we saw it grace the shelves, hoarding it on the off-chance that we'd never see it again and we'd spend Thanksgiving with a store-bought pie because it's all we could find? Oh. That was just me? Well, maybe this recipe is a little out of season then. But for the closet hoarders out there that are a little ashamed to admit that there are still 6 cans of pumpkin puree collecting dust in the pantry, it's time to break them out and make some muffins!
For those who don't know me, I'm a retail slave by day and a wannabe baker by night. Actually, no. That's wrong. It's the exact opposite most days, since I work the night shift throughout the week. The one exception? Saturday. After spending my entire week getting off work at nearly midnight, I drag myself out of bed to be to work at 7am on a day that most everyone else gets to sleep in. I'm already halfway through my day by the time I would normally wake up throughout the week! Most Saturday mornings, I'm not only sleep deprived, but STARVING. The measly bowl of cereal I have when I wake up doesn't last long, and by mid-morning, I'm ready to devour small children.
Normally I walk myself down to the café in the store for a latte and either a muffin or scone. But lately I've been trying to stick to a strict budget, so I've started bringing my own breakfast with me. (Plus, when the "healthiest" thing in the bake case is the rice krispie treat, it's probably a sign that I shouldn't eat any of it.) I've been whipping up a batch of my own scones or muffins, throwing them in the freezer, and pulling one out every Saturday to take to work with me. Much more budget friendly, and at least I know what's in them!
I'm down to my last scone this week, so it's time to whip up something new. I've been shuffling those darn pumpkin cans around the pantry for months now, so I thought, why not be even more budget friendly and use what I've already got to make something. Who cares that it's May and pumpkin is a "fall flavor". It's still delicious! Especially in these muffins. They're moist and tender, with just a hint of spice, and a light sugary crunch on top. I've already eaten about 4 so far and I'm ready to go back and make another batch because I have a feeling these won't be strictly Saturday morning muffins. These may end up being every morning muffins. So go ahead and dust off one of those cans you've got hanging out in the back of the pantry. You'll find more in the fall. Unless I get to them first.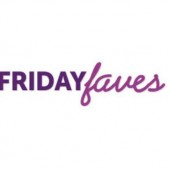 Pumpkin Muffins
Ingredients:
1 1/2 cups all purpose flour
1 tsp baking soda
1 tsp baking powder
1/2 tsp plus 1/4 tsp cinnamon, divided
1/2 tsp ginger
1/4 tspnutmeg
1/8 tsp allspice
1/2 tsp salt
2 eggs
1 cup plus 1 tablespoon sugar, divided
3/4 cup vegetable oil
1 cup pumpkin puree (about half of a 15oz can)
Directions:
Preheat oven to 400F. Line 2 standard muffin tins with paper liners, or spray with nonstick cooking spray; set aside.
In a medium bowl, whisk together flour, baking soda, baking powder, ½ teaspoon cinnamon, ginger, nutmeg, allspice, and salt; set aside.
In a separate large bowl, whisk together eggs, 1 cup sugar, pumpkin puree, and vegetable oil until smooth. Gradually add in dry ingredients, whisking until just combined.
Divide batter into prepared pans, filling each cup about 2/3 of the way full, about 2 heaping tablespoons each. In a small bowl, combine remaining 1/4 teaspoon of cinnamon and 1 tablespoon of sugar. Sprinkle sugar mixture on top of batter in each cup.
Bake, rotating halfway through, until a toothpick inserted in the center comes out with moist crumbs, about 16 to 20 minutes. Allow to cool in pans for 5 minutes before transferring to a wire rack to cool completely.
Leave a Comment