Friday Faves – Sugar Plum makes Italian Black Forest Cookies
Happy Friday everyone! Hope you all had a great week. For today's Friday Favs, I have a treat for you guys. Emily from Sugar Plum is here with one of her original recipes. You might recognize Emily from Food Network Ultimate Recipe Challenge. She was on it TWICE! How cool is that? She recently won a recipe contest that landed her a trip to Boston to cook with Giada at the St Anthony's Feast (too bad Hurricane Irene had other plans for her). I love reading her recipes and the stories that accompany them. She also posts about various travel and other goings-on in her life.
Hey Beantown Baker Readers! I'm Emily from Sugar Plum, and I'm guest posting for Jen today. I love Jen's blog and was thrilled when she asked me to participate in her "Friday Faves." Isn't the name of her blog the best? I think it's so cute.
Some people around here call Springfield, Springvegas. I could change the name of my blog to Springvegas Baker. Hmm… it doesn't have the same ring to it. Oh well.
I'm guessing Jen has a lot of readers from Boston. I recently visited Beantown for the first time a few weeks ago. Hurricane Irene stranded me in the hotel room for most of the time, so I didn't get to see much of the city, but I did get to go out and try some of the Italian bakeries in the North End. It's probably a good thing we don't have bakeries like that here in Springfield, Missouri. I wouldn't be able to control myself.
Let's just say I ate a lot of Italian pastries and gelato in Boston. Cannoli, meringue cookies, rainbow cookies, cream puffs. One night I actually ate pastries as my dinner. I do not regret my decision.
Unfortunately, I am now going through Italian pastry withdrawals now that I'm back home in Missouri. We have ten frozen yogurt locations, but no Italian bakeries,
I guess I'll have to make my own Italian cookies…
These Italian Black Forest Cookies are incredibly delicious. They're double chocolate cookies; I used cocoa powder and chopped dark chocolate in them. I've also used dried cherries, oatmeal, chopped toasted hazelnuts and ricotta cheese in them. Oooh, how very "Giada" of me. I almost cooked with Giada DeLaurentiis in Boston while I was there. I'll have to tell you all about that some other time, though.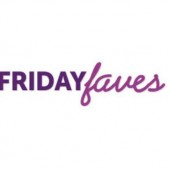 Italian Black Forest Cookies
Ingredients:
1 cup all purpose flour
6 Tbsp unsweetened cocoa powder
1 tsp baking soda
1/2 tsp salt
1 cup old fashioned oats
6 Tbsp unsalted butter, softened
3/4 cup sugar
1 large egg
1/4 cup ricotta cheese
1 tsp vanilla extract
1/2 cup finely chopped hazelnuts, toasted
1 cup sweetened dried cherries
3 ounces dark chocolate, coarsely chopped
Directions:
Heat oven to 350 degrees F. Coat cookie sheets with cooking spray.
In a medium mixing bowl, sift together flour, cocoa powder, baking soda and salt; whisk in oats until combined.
In a large mixing bowl, using a mixer on medium speed, beat butter and sugar until creamy - about 1 minute. Beat in egg, ricotta and vanilla until combined. Reduce mixer speed to low and gradually beat in flour mixture until just combined. Stir in hazelnuts, cherries and chocolate until combined.
Drop rounded teaspoons of dough onto cookie sheets, spacing about an inch apart. Bake 12 minutes or until cookies are well risen, set, and crisp around edges. Cool 1 minute before transferring to wire racks to cool completely.
One Response to "Friday Faves – The Novice Chef makes Churro Cake"
Leave a Comment