Friday Faves – Cook Like a Champion makes Lemon Poppy Seed Muffins
It's time for another one of my Friday Favs! Today, you'll hear from Courtney of Cook Like a Champion. Courtney and I "met" on the cooking board of The Nest. She and her husband enjoy spending time together in the kitchen. I'll say this again, but I'm big on eating with my eyes first and as you'll see, Courtney takes great photographs! Be sure to check out her blog.
Hi! I'm Courtney, part of the blogging duo over at Cook Like a Champion. My husband Eric and I love to cook and bake, and we try to focus on using mostly fresh, seasonal ingredients. Although Eric doesn't write posts, he's always in the kitchen and loves working on the behind the scenes aspects of the blog. He even made his first batch of sourdough recently, and we spent last Friday night making English muffins for the first time. We love spending time together in the kitchen and have been known to sneak pieces of cheese to our dog Abby when the other person isn't looking. 🙂
I adore spring and all the fresh flavors it brings, so today I'm sharing a recipe for lemon poppy seed muffins. Lemon just screams spring to me, and I can't get enough of it this time of year. Before trying these, the only lemon poppyseed muffins I had ever eaten were of the "just add water" variety. I was never really a fan of them because they tasted artificial, nothing like real lemon. These delightful little treats, on the other hand, get their flavor from nothing but lemon, giving them a bright, fruity flavor. If I had to describe these muffins with one word, it would be perky. Everything about them is perfect for spring, and I think they'd be lovely as part of a weekend brunch. The muffins are flavorful on their own, and the glaze just adds another burst of lemony goodness to them. Even if it's not quite spring where you are, these are sure to add a little sunshine to your day.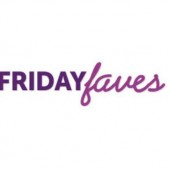 Lemon Poppy Seed Muffins
Ingredients:
2/3 cup sugar
Grated zest and juice of 1 lemon
2 cups all-purpose flour
2 tsp baking powder
1/4 tsp baking soda
1/4 tsp salt
3/4 cup sour cream
2 large eggs
1 tsp pure vanilla extract
1 stick (8 tablespoons) unsalted butter, melted and cooled
2 Tbsp poppy seeds
1 cup confectioners' sugar
2-3 Tbsp lemon juice
Directions:
Place rack in center of oven and preheat to 400º. Spray or line a 12-cup muffin pan, and place the pan on a baking sheet.
In a large bowl, rub the sugar and lemon zest together with your fingers until fragrant. Whisk in the flour, baking powder, baking soda and salt. In another large bowl, whisk together the sour cream, eggs, vanilla, lemon juice and melted butter. Pour the wet ingredients over the dry ones and quickly whisk or stir together, being careful not to over mix. Stir in the poppy seeds and divide the batter evenly among the muffin cups.
Bake for 18-20 minutes until the tops are golden and a knife inserted in the center comes out clean. Transfer the muffin pan to a cooling rack and allow the muffins to cool for 5 minutes before removing each and cooling completely. Meanwhile, whisk together the confectioners' sugar and 2 tablespoons of lemon juice. Add additional lemon juice as needed to thin the icing. Drizzle the cooled muffins with the icing or dip them in it as desired. For a heavier glaze, simply dip the muffins again after the first coating of glaze has set.
Recipe from Baking: From My Home to Yours by Dorie Greenspan
I'm so glad I got to share a recipe with all of Jen's wonderful readers, and I hope you'll pop over to my blog and say hello!

Be sure to check out all of my favorite bloggers as they are featured on Friday Favs!
Leave a Comment