Friday Faves – Apple A Day makes Cranberry Chai Cupcakes
Happy Friday! What's everyone up to this weekend? I'm on my way to NYC for the Avon Walk!! I've got a great guest post for this week's Friday Favs. Kelsey from Apple A Day is one of the bloggers that I met on an online food forum quite a few years ago. I've been following her blog pretty much since the beginning. Kelsey makes food that is similar to how we eat, so I have quite a few of her posts starred in my Google Reader (and quite a few have made an appearance on my blog too!) Be sure to head over to her blog to check it out!
If you're a long-time Beantown Baker reader like I am, you are no doubt aware of Jen's penchant for cupcakes and cranberries. I mean, really…the girl has done some amazing things with both of those things.
As luck would have it, I also love cupcakes and cranberries. So when Jen first asked me to be one of her Friday Favs, I jumped at the chance (who wouldn't?!?) and immediately began looking for the perfect recipe to share with her readers. As soon as I saw this one, I knew my search was over.
What I didn't realize until I sat down to write this entry was that I also would have the privilege to make my guest post during October, a month in which Jen always goes above and beyond in support of breast cancer awareness, research, and treatment. While my cupcakes have only a hint of bright pink from the cranberries, I think those hints are enough to remind us all how important it is that we continue to support each other in bringing an end to a disease that will affect 1 in 8 women.
So in honor of Jen's Power of Pink challenge, women currently fighting breast cancer, those who can count themselves as survivors, and the numerous friends and family everywhere who lend invaluable support, I bring you these cranberry chai cupcakes. I hope you'll make up a batch for a girls' night and share them with the women in your life.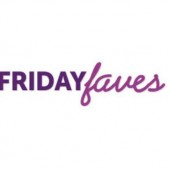 Cranberry Chai Cupcakes with Chai Cream Cheese Frosting
Ingredients:
For the chai spice seasoning:
1 tsp ground fennel
3/4 tsp ground cloves
2 tsp ground cardamom
1 tsp ground ginger
1 tsp ground cinnamon
1/4 tsp freshly-ground black pepper
For the cupcakes:
1/2 cups (1 stick) unsalted butter, at room temperature
1 1/4 cups granulated sugar
2 cups all-purpose flour
1 Tbsp chai spice seasoning
1 1/2 tsp baking powder
1/2 tsp baking soda
1/4 tsp salt
1/2 tsp vanilla extract
2 eggs
1 1/4 cups buttermilk
3/4 cups chopped fresh cranberries
For the frosting:
1 (8 oz.) block cream cheese, at room temperature
4 Tbsp butter, at room temperature
1 1/2 tsp vanilla extract
1 1/2 tsp chai spice seasoning
4 cups confectioners' sugar
Directions:
Preheat oven to 350 degrees F. Line 20-24 muffin cups with paper liners.
In the bowl of a stand mixer fitted with the paddle attachment, beat butter on medium-high speed for 30 seconds to loosen. Gradually add sugar, about ¼ cups at a time. Leave butter and sugar to cream until light and fluffy, about 2 minutes.
Meanwhile, in a medium bowl, stir together flour, chai spice seasoning, baking powder, baking soda, and salt.
Return to butter and sugar. Lower speed to medium and add in vanilla then eggs, one at a time, until fully incorporated.
Scrape down sides of bowl, then turn to low speed and alternately add flour mixture and buttermilk, beginning and ending with the flour. Scrape down sides of bowl and fold in cranberries.
Using a standard-sized scoop or a scantly filled ¼ cup measuring cup, fill each muffin well two-thirds full. Bake 15-20 minutes or until a toothpick inserted in the middle comes out clean.
Cool on a wire rack, in the pan, for 5 minutes, then remove cupcakes and allow to cool completely.
While cupcakes are cooling, make frosting by creaming together cream cheese and butter with an electric mixer on the medium setting. Add vanilla and chai spice seasoning and beat until fully incorporated. Add confectioners' sugar, ½ cup at a time, until frosting reaches desired sweetness and consistency. Frost cupcakes when they are completely cooled.
Recipe slightly adapted from Better Homes & Gardens Cupcakes
Leave a Comment