Friday Faves – The Cupcake Project makes Hefeweizen Cupcakes
How is everyone doing this week? Today's featured Friday Favs blogger is one of the first blogs I ever started following. When I started reading blogs in the summer of 2007, I was obsessed with cupcakes. So I searched out any cupcake blog I could find. Stef's blog, The Cupcake Project has a great concept. She agreed to bake cupcakes for some friend's wedding. So she set out to find the perfect cupcakes by baking a new recipe for them to taste test each week. They chose their three favorites and Stef made them for the wedding. Since then she's done three more wedding projects and whips up some really whacky flavored cupcakes.
Who The Hefe Are You?
I'm Stef from Cupcake Project – I create cupcakes. Sometimes, I'm thrilled with the results – like when I made honey baked ham cupcakes baked in an actual piece of ham or the time I took a pumpkin pie, shoved it into a piping bag and used it as frosting.  Other times, the results are not as pleasing – why did I think it was a good idea to make corned beef and cabbage cupcakes?  Good, bad, and a high percentage of zany, I share the result of my cupcake experimentation with my readers and let them know if the cupcake is worth trying.
So, are the Hefeweizen Cupcakes Worth Trying?
I'm in puppy love with my Hefeweizen cupcakes.  Maybe it's because I've been on a quest to find the Ultimate Vanilla Cupcake and the past 15 or so cupcake recipes I've made have been some variety of vanilla, or maybe these Hefeweizen cupcakes really are just that good.  If you are a beer fan (I'm talking about the kind of person who drinks beer for the taste, not chugs for the buzz), and you like wheat beer, you will truly appreciate this cupcake.  With beer in both the cupcake and the glaze, these cupcakes have a noticeable beer flavor.  The cupcakes also contain a touch of lemon as though you squeezed some into your bottle.
Beer cupcakes are typically heavy and manly.  The beer cupcakes I've created in the past are no exception.  I've done a beer cheese cupcake with bacon cheddar frosting (trust me on this one – it is a fan favorite), chocolate stout cupcakes, and Trappist cupcakes with a Trappist-style cheese.  Unlike those, these Hefeweizen cupcakes are beer cupcakes for the summer.  They are moist, fresh-tasting, and just the snack to tide you over while you're waiting for your burgers to finish on the grill.
Hefeweizen Cupcake Recipe
From time to time I play a game on the Cupcake Project Facebook Page called Cupcake Roulette.  I let 38 food bloggers grab a spot on a virtual roulette wheel.  I promise to make something inspired by whatever blog I randomly draw and I ask the blogger to do the same with mine.  I decided to make this guest blog post a Cupcake Roulette post so that you would have the opportunity to be introduced not only to my blog but also to another fun blog!
These Hefeweizen cupcakes are adapted from the Corona Cupcakes on Starting all Over Again, Cupcake Roulette winner Paige's blog.
Although Paige used Corona, I wanted to go local. I'm from St. Louis, Missouri and we are lucky to have a wealth of amazing microbreweries here.  I decided to opt for a Hefeweizen from Schafly. Make the cupcakes with Corona (like Paige did) or use your favorite light, summer beer (I recommend a wheat beer) from a local brewery.
The only other change that I made to Paige's recipe was to up the amount of beer and decrease the amount of lemon.  I find that lemon overpowers everything else and I really wanted the beer to shine.
Paige topped her Corona cupcakes with a buttercream.  Although it's probably sacrilegious, I'm a cupcake baker who hates buttercream.  So, I topped mine with a beer glaze.  I used a recipe that I found on tuttifoodie by Jennifer Burke for a beer glaze made with malt powder.   I can't imagine topping these cupcakes with anything else.  The glaze enhances the beer cupcakes without overwhelming them.  The only changes that I made to Jennifer's recipe were to switch the type of beer and to remove the lemon.  As I noted above, I didn't want an overpowering lemon flavor.
Warning: The glaze is a bit runny – just think of it as overflowing beer foam!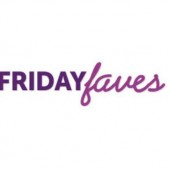 Hefeweizen Cupcakes
Ingredients:
For the Cupcakes:
2 egg whites
1/2 cup sugar
1/2 teaspoon baking powder
1/4 teaspoon baking soda
1/4 cup vegetable oil
zest of one large lemon or 2 small lemons
3 tablespoons milk
1 cup all-purpose flour
1/2 cup Hefeweizen or other wheat beer
For the Beer Glaze:
1/2 cup malted milk powder
2 tablespoons all-purpose flour
1/4 cup hefeweizen or other wheat beer
4 tablespoons unsalted butter, room temperature
1 1/4 cup powdered sugar
Directions:
For the Cupcakes:
In a medium-sized mixing bowl, whip egg whites until soft peaks form.
Gradually mix in the sugar.
Mix in baking powder, baking soda, vegetable oil, zest, and milk.
Mix in half of the flour.
Mix in the beer.
Mix in the other half of the flour.
Fill cupcake liners 3/4 full.
Bake at 350 F for 15 minutes or until cupcakes bounce back when lightly touched.
For the Beer Glaze:
In a double boiler, combine all the ingredients except for the butter and sugar.
Melt the mixture, stirring continuously until it's thick - about 12 minutes.
Jennifer then strained the mixture to remove lumps. I skipped this step because I'm a lazy baker and not a perfectionist. You do what fits your baking personality.
Cool completely.
In a medium-sized mixing bowl, mix the cooled malt mixture with the butter.
Mix in the powdered sugar. The end result should be a thick and sticky glaze.
Spread onto cooled cupcakes.
Leave a Comment