Friday Faves – Baked by Rachel makes BBQ Chicken Quesadillas
Who else out there can't believe it's already October 21st?!? Seriously time, stop flying by so fast. At least it's time for another weekend, and I've got a lot of fun things planned this weekend (including crossing some things off my list!) But enough about me, let's talk about this week's Friday Fav: Rachel from Baked by Rachel. I honestly have no idea how I ever came across Rachel's blog… But I know that what keeps me coming back is to her approachable recipes and fun wit. She's one of my favorite people to follow on Twitter and I was excited to meet her at TechMUNCH earlier this year.
Hi! I'm Rachel of Baked by Rachel. I'm a New England girl, born and raised south of Boston and now live in southern New Hampshire with my husband and three kids. I've had a love for baking for as long as I can remember, but my excitement has grown more over the last 10 years or so. I started my blog as a place to share both new and old recipes that are well loved by my family, most importantly that are easy and require basic ingredients nearly anyone should be able to find.
I seem to find myself scrounging for ideas to use up leftover ingredients. Why toss them when you can use them for another dish, right? Chicken is the biggest culprit it seems. It gets forgotten about or just goes bad too fast for my liking. I hate to just keep cooking the same boring thing, even though I do have those ruts. I think we all do. The other week I had chicken that needed to be used in a hurry. I love bbq almost anything, especially pizza and chicken so I figured why not try bbq quesadillas. It's sort of like a pizza with two crusts so it was sure to be good. And good it was! It was a no-brainer given that I liked all of the ingredients going into it. BBQ coated shredded chicken and melted cheese sandwiched between two crispy tortillas. Yum!! It's a perfect snack or quick dinner. Best of all, it's kid approved. I love when that happens. For an even quicker fix, chicken cooked and cut into chunks can be subbed in for the shredded chicken.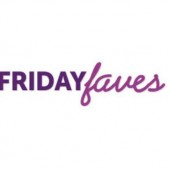 BBQ Chicken Quesadillas
Ingredients:
Shredded chicken (notes below)
BBQ sauce
mozzarella cheese, shredded
soft tortillas
Directions:
To make shredded chicken: Preparing ahead, place 1-2 chicken breasts in a slow cooker along with 1 cup water or chicken broth. Cook on high for at least 2 hours. Remove chicken and shred with forks. Discard liquid. Alternatively chicken can be cooked in a large skillet until cooked through then shredded or cut into chunks.
Coat a large skillet with olive oil. Warm over medium/low heat.
Toss chicken with desired amount bbq sauce. Spread enough chicken out to cover one tortilla. Place tortilla with chicken in skillet. Sprinkle with cheese. Top off with remaining tortilla. Press down gently with spatula or smaller pan. Checking after 2-3 minutes, flip when bottom tortilla is crispy and browned. Repeat with remaining side. Slice into 4-6 triangles. Serve warm with extra bbq sauce for dipping.
3 Responses to "Friday Faves – Culinary Concoctions by Peabody"
Leave a Comment