Friday Faves – Pennies on a Platter makes Cookies 'N Cream Ice Cream
Welcome back weekend! So glad to be seeing you again. You see, this weekend is the beginning of vacation for me and Hubby! To kick off my vacation and everyone else's weekend, I bring you the next installment of Friday Favs. Nikki's blog, Pennies on a Platter, is another one of the blogs I feel like I've been reading forever. She makes great food, takes great photos, and has one of the cutest kids I've ever seen. If you haven't seen her blog, I'm sure this post will make you want to go check it out!
Greetings! My name is Nikki and I am the writer, cook and photographer (all loosely used terms) over at Pennies on a Platter. When Jen asked me to participate as one of her Friday Favs, I jumped on board right away because if I started a Friday Favs on my own blog, Beantown Baker would definitely be on my list. I've already tried many of her recipes and there are so many more I have bookmarked!
I started my food blog a little over 4 years ago as a way to easily share recipes and money saving tips with my friends and family. It has developed into a much bigger hobby than I ever imagined, and I love it. Since its origination, my husband and I have moved twice, added a family member, and I quit my full-time job and became a Pastor's wife (we were already married, he just got a new job!) 🙂 Likewise, my culinary tastes and experiences have also taken on some twists and turns.
When choosing a recipe to share with you today, I leaned towards these Baked Creamy Chicken Taquitos because they are my readers' top post, but I couldn't stop thinking about warm weather, sunshine, and… ice cream! Therefore, I decided to give you my all-time favorite ice cream recipe, Cookies 'n Cream.
The first time I made this a couple of years ago, I added the chopped cookies into the ice cream maker during the last few minutes of churning. This caused my ice cream to turn a chocolaty brown color, which I didn't want. Now, whenever I have add-ins, I wait to stir them in by hand for better results. Most of the ice cream recipes I try come from David Lebovitz' book, The Perfect Scoop. Surprisingly, though, this particular one comes from Culinary Cory. It is one of the creamiest and most irresistible ice creams I've made, but that could be because cookies 'n cream has always been a favorite of mine. I'm just super glad I can make this at home any time I want, especially now that warmer weather is upon us! (Well, most of us.) 🙂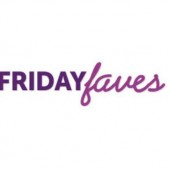 Cookies 'N Cream Ice Cream
Ingredients:
1 cup whole milk
2 cups heavy whipping cream
6 egg yolks
1/2 cup sugar
1 tbsp vanilla extract
15 Double Stuffed Oreo Cookies, roughly chopped
Directions:
Bring the milk and cream to just under a boil in a sauce pan, over medium heat. (Bubbles will form around the edges.) Set aside.
Meanwhile, beat the egg yolks and sugar on medium high speed, until it forms yellow ribbons. Reduce the mixer to low speed. Slowly add the milk to the egg mixture until well combined. It is important to pour slowly to prevent the eggs from curdling.
Scrape the combined liquid back into the sauce pan and cook over medium-low heat. Stir constantly for about 3-4 minutes until thickened and coats the back of the spoon. Pour the liquid through a fine-meshed sieve into a bowl. Add the vanilla, cover and chill in the refrigerator until completely cooled.
Pour the cream into the ice-cream machine and freeze according to the manufacturer's directions. Spoon into a lidded freezer container then stir in the chopped cookies. Freeze 3-4 hours or overnight.

Be sure to check out all of my favorite bloggers as they are featured on Friday Favs!
Leave a Comment