Friday Faves – Two Peas and Their Pod makes Pomegranate White Chocolate Chunk Cookies
Today I'm proud to bring you the second week of Friday Favs! I hope you are enjoying this little project as much as I am. Today, I am featuring Maria from Two Peas and Their Pod. I don't remember how I found this blog or when I started following it, but I know I was drawn in by the number of cookie recipes posted and the amazing photographs. That's what keeps me coming back for more. So, enough of my babbling, here's Maria.
Hi all! I'm Maria and I am excited to be guest posting today. My husband and I share our culinary adventures on our food blog, Two Peas and Their Pod. We make a great team in the kitchen. We recently remodeled our kitchen which makes cooking and baking even more fun for us. We love creating savory and sweet recipes. One of my favorite things in life are cookies. I kind of have an obsession-we have close to 100 cookie recipes on our blog, oops:) So today I am sharing one of my favorite cookie recipes-Pomegranate White Chocolate Chunk Cookies.
I love pomegranates, they are my favorite winter time fruit. I like eating them plain, but one day I decided to throw the seeds into cookie dough. My husband thought I was crazy, but I told him to just sit back, relax, and wait to taste them. As soon as they came out of the oven he wanted a taste. After one bite, he was sold. He loved the cookies and so did I. The pomegranate arils add a nice burst of sweetness to the cookies. They also make these cookies very pretty and you can't go wrong with chocolate in a cookie.
If you are looking for a new cookie to try, I highly recommend my Pomegranate White Chocolate Chunk Cookies. They are delicious and the red and white colors make these cookies perfect for Valentine's Day. Make a batch of cookies for your sweetheart this Valentine's Day. There is no better gift than cookies-in my opinion:) Enjoy!
Feel free to visit Two Peas and Their Pod anytime, our kitchen is always open! You can also follow us on Twitter at @TwoPeasandPod and on Facebook. Thanks Jen for letting us guest post!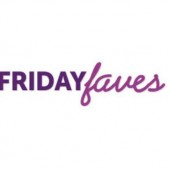 Pomegranate White Chocolate Chunk Cookies
Ingredients:
1/2 cup unsalted butter, at room temperature
1/2 cup light brown sugar
1/2 cup white sugar
1 large egg
1 teaspoon vanilla extract
1 1/4 cup all purpose flour
1/2 teaspoon baking powder
1/2 teaspoon baking soda
1/4 teaspoon salt
1 cup old fashioned oats
1 cup white chocolate chunks or chips
1 cup pomegranate arils
Directions:
Preheat the oven to 375 degrees F.
In the bowl of a stand mixer, cream butter and sugars together, for about two minutes. Add the egg and vanilla and mix until combined.
In a separate bowl whisk together the dry ingredients. Slowly add dry ingredients to the wet ingredients. Mix until just incorporated.
Stir in the oats and white chocolate chunks. Make dough balls-about 1 tablespoon of dough per cookie. Carefully place 6-8 pomegranate arils in each cookie dough ball. Bake cookies for 10-12 minutes, until the cookies are golden brown. Remove from oven and let cool on baking sheet for a couple of minutes. Transfer cookies to a cooling rack.

Be sure to check out all of my favorite bloggers as they are featured on Friday Favs!
16 Responses to "Winter Kale and Quinoa Salad"
Leave a Comment