Friday Faves – Blog is the New Black makes Strawberries and Cream Scones
Happy Friday everyone! How was your week? Mine was pretty good and I'm definitely looking forward to the weekend. Today for Friday Favs, I have Liz from Blog is the New Black. Isn't that such a cute blog name? I love it! Liz is another local Boston blogger – I love the blogging community here in Boston. It's been so fun meeting other people who have this crazy little hobby. I'm sure after you see this post, you'll be following Liz in her adventures in the kitchen as well.
Hey, Beantown Baker readers! My name is Liz and I share my recipes over at Blog is the New Black. My recipes ran the gamut from indulgent dinners and desserts to the more figure-friendly sides, salads, entrees. As an avid reader of Jen's blog, I was flattered (and psyched!) when I got an email from her asking me if I'd like to do a guest post on her site. My answer, of course, was an enthusiastic "YES!"
Today I'm sharing a scone recipe! Don't shake your head and click off this page! I was one of you- I always assumed scones were some bland, dry, breakfast pastry that I didn't want to eat… but I had never actually tried one! My first experiences with scones were homemade cinnamon chip scones. I was very impressed! I experimented with a few more recipes, and then a friend asked me to make over her favorite petite vanilla scones from Starbucks. The outcome was a success with my friend as well as everyone who tasted them! Since then, I've come to love making scones.
This scone recipe was no different- it was fun to make and everyone enjoyed them. They boast a batter made with strawberry puree which helps distribute the flavor throughout the dough. Additional chunks of fresh strawberry are then folded in to make the fruit pop even more! Lastly, the scones are kissed with a glaze made from granulated sugar (not confectioners' sugar) which adds a beautiful crunch on top. These are best enjoyed fresh out of the oven, with a smear of jam or preserves.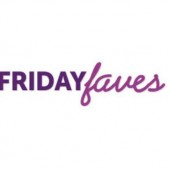 Strawberries and Cream Scones
Ingredients:
For the Scones:
1/2 cup diced fresh strawberries
1/4 cup sugar
2 Tbsp half & half
2 cups flour
1/2 tsp salt
1 Tbsp baking powder
6 Tbsp cold butter, cut into pieces
1 large egg
2 tsp vanilla extract
2/3 cup diced fresh strawberries
For the Glaze:
3 Tbsp sugar
1 1/2 tsp vanilla extract
1 tsp water
Directions:
Preheat the oven to 375°F. Grease baking sheet or scone pan.
In a blender add 1/2 C of the strawberries with the sugar and half & half and mix until smooth. Set it aside.
In a bowl, whisk together flour, salt, and baking powder.
Cut the butter into the flour mixture. The mixture will be crumbly.
In a separate bowl, whisk together the strawberry mixture, the egg, and vanilla extract.
Slowly add strawberry mixture to the dry ingredients, stirring until the dough just comes together.
Add the 2/3 C diced strawberries, folding gently.
The dough will be sticky. Drop heaping tablespoons on the baking sheet or into the scone pan.
To make the glaze, combine the sugar, water, and vanilla until smooth. Drizzle over each scone.
Bake the scones until they are just golden brown, about 15-20 minutes.
Best enjoyed fresh out of the oven. Let cool and dig in! Top with butter, jam, or preserves, if you wish.
Leave a Comment