Friday Faves – Cake Batter And Bowl makes Reese's Peanut Butter Cookie Cups
I owe Kerstin from Cake, Batter, and Bowl a great deal of gratitude. She was the first blogger who reached out and invited me to an event. You see, in the winter of 2009, I was just going about my business, blogging things that I was making, and reading other blogs. Then I got an email from Kerstin saying that she was planning at food photography seminar and would I like to come. I was SO excited not only to learn more about photography from a professional, but also to meet some local bloggers. I was definitely nervous, but since then, I've made some great friends through blogging. Kerstin has done some recipe contests and even competed on Food Network! So without rambling any further, I give you this week's Friday Fav.
I'm so excited Jen asked me to be a part of her Friday Favs series! I first stumbled upon Jen's blog a few months before starting my own. I had a long list of blog title ideas and one of them was actually Beantown Baker. While I was a little disappointed the name was already taken (I guess great minds think alike!), I really enjoyed checking her site out and have been hooked ever since.
I always enjoy dreaming up dessert recipes and I decided it would be fun to create a treat in cupcake form for today's post since they remind me of Jen. I also wanted to include some eggless cookie dough, since I'm a little obsessed with it, and I know Jen's hubby is also a big fan. I ended up baking some peanut butter cookie dough in muffin cups and pressed a Reese's Pieces Cup into each one. Then I topped each cup with the eggless peanut butter cookie dough and a dollop of chocolate ganache. These are very rich and decadent, but definitely worth the splurge if you're a chocolate and peanut butter fan, just make sure to have some milk handy!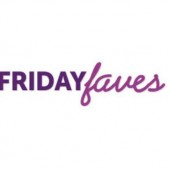 Reese's Peanut Butter Cookie Cups
Ingredients:
For the Peanut Butter Cookie Layer
1/2 cup unsalted butter, softened
1 cup packed light brown sugar
1 egg
1 cup creamy peanut butter
1 1/2 cups all-purpose flour
1 tsp salt
14 Reese's Peanut Butter Cups, frozen (0.55 ounces each)
For the Peanut Butter Cookie Dough Layer
1/4 cup unsalted butter, softened
1/2 cup packed light brown sugar
2 Tbsp milk
1/2 cup creamy peanut butter
1/2 cup plus 2 tablespoons all-purpose flour
1/2 tsp salt
For the Ganache Layer
3/4 cup semisweet chocolate chips
1/4 cup heavy cream
7 0.55-ouncce Reese's Peanut Butter Cups, frozen (0.55 ounces each)
Directions:
For the peanut butter cookie crust
Heat oven to 350˚F. Mix butter and sugar until creamed in a large bowl. Mix in egg and peanut butter until smooth; stir in flour and salt. Grease 14 cups of 2 muffin pans and press dough evenly into the bottom of the cups. Bake at 350˚F for 12 minutes or until light golden brown and set. Immediately press a frozen Reese's Peanut Butter Cup into the center of each cookie cup. Let cool 5 minutes, then remove from pan, place on wire racks, and allow to cool completely, about 30 minutes.
For the peanut butter cookie dough
Add the butter and brown sugar to a large bowl and mix until creamy. Mix in the milk and the peanut butter, then stir in the flour and salt. Spread the peanut butter cookie dough evenly over the cooled cookie cups.
For the Ganache
Place chocolate chips and cream in a small microwavable bowl; microwave on high for 1 minute, stirring after 30 seconds. Continue stirring until the chips are melted and the mixture is smooth. Place dollaps of ganache on top of the cookie dough layer. Place cookie cups in the refrigerator for an hour or until ganache is set. Cut Reese's Peanut Butter Cups in half and garnish cups with them, if desired.
Leave a Comment