Thick and Chewy Oatmeal Raisin Cookies
Scoop large portions of dough to get a big, soft, chewy oatmeal raisin cookie with a hint of cinnamon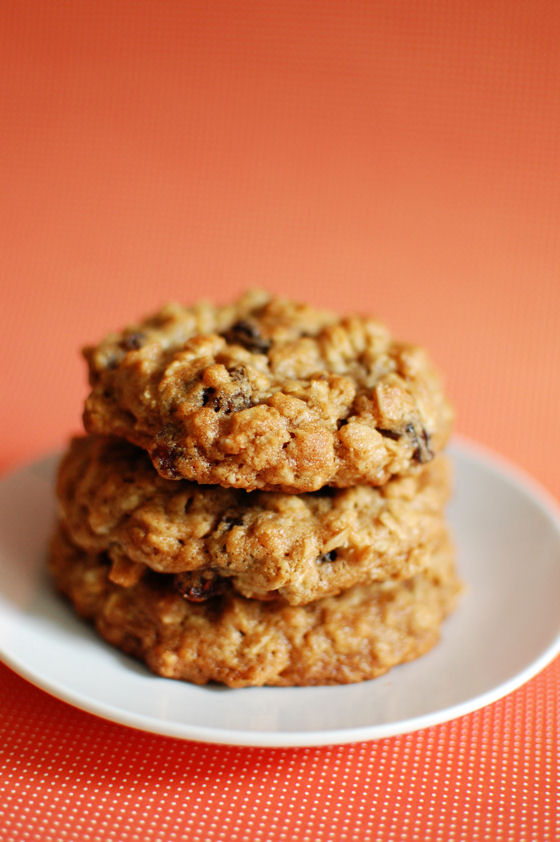 Oatmeal raisin cookies are some of my favorite cookies out there. I find myself choosing them over chocolate chip whenever I'm at work and there are cookies for a meeting. But when it comes to baking cookies, I always go for chocolate chip cookies.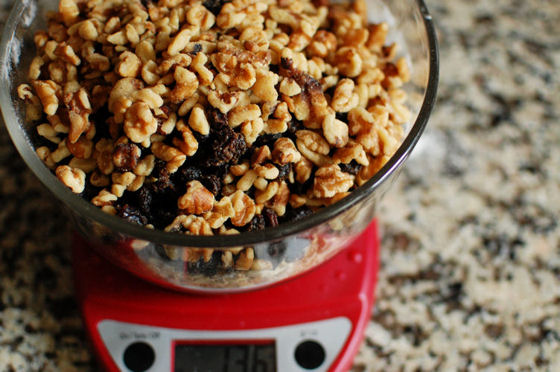 I love how chewy oatmeal raisin cookies stay and the flavor combination of the oats, raisins, and the hint of cinnamon. When a coworker requested oatmeal raisin cookies for his birthday celebration, I was excited to force myself to bake these cookies at home.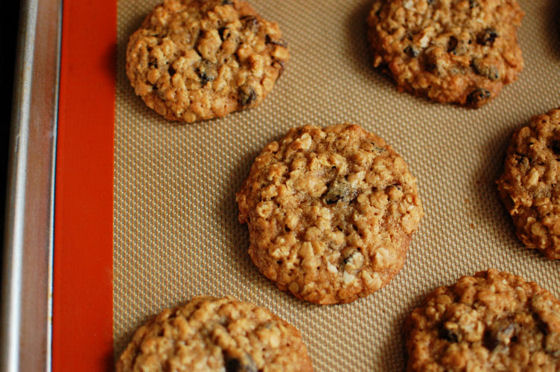 We have a nut allergy at work so I made half with walnuts and half without. And honestly, I can't decide which version I like better. I always enjoy putting nuts in cookies for the extra texture. But I definitely don't do it often enough. Note to self – add nuts to cookies more often.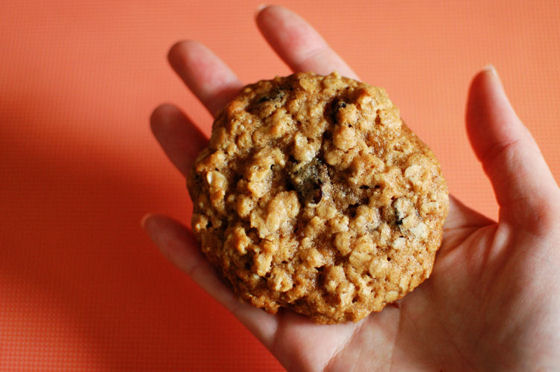 As usual, I made these cookies "hand-sized" by using my large muffin scoop to portion out the cookies. When Hubby found out I was baking these, he got really excited. He told me that oatmeal raisin is his all time favorite cookie. How we have lived together for over a decade without me knowing that is mind boggling… He said he didn't want me to feel pressured to bake them just because he likes them. Weirdo.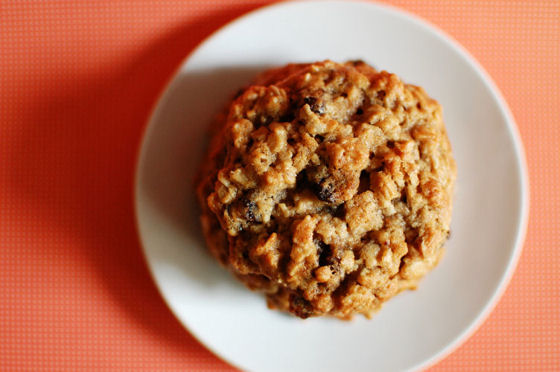 Two Years Ago: Salted Caramel Sauce and The Publick House Mac and Cheese
Three Years Ago: Dulce de Leche in the Crockpot and Crunchy Nut Encrusted Chicken Tenders
Four Years Ago: BBQ Chicken Pizza Sticks
Six Years Ago: Lemon Cupcakes
Thick and Chewy Oatmeal Raisin Cookies
Scoop large portions of dough to get a big, soft, chewy oatmeal raisin cookie with a hint of cinnamon
Yield: 1 dozen large cookies
Ingredients:
1/2 cup (1 stick, 4 oz, or 115 grams) butter, at room temp
2/3 cup (125 grams) light brown sugar
1 egg
1/2 tsp vanilla
3/4 cup (95 grams) flour
1/2 tsp baking soda
1/2 tsp ground cinnamon
1/2 tsp Kosher salt
1 1/2 cups (120 grams) rolled oats
3/4 cup (120 grams) raisins
1/2 cup (65 grams) walnuts, chopped (optional)
Directions:
Cream butter, brown sugar, egg, and vanilla in a large bowl.
In another bowl, whisk together flour, baking soda, cinnamon, and salt.
Stir dry ingredients into butte/sugar mixture. Stir in the oats, raisins, and walnuts.
Chill the dough for an hour, up to overnight.
Preheat oven to 350 degF. Using a large muffin scoop, portion dough onto cookie sheet lined with parchment paper or a silpat. Roll dough with your hand and flatten a little bit.
Bake for 13-15 minutes or until the edges are golden, but the centers look a bit underdone. Overbaking them will result in less chewy cookies.
Leave a Comment