Cinnamon Puppy Chow
Last weekend, my sisters and mom came to visit me in Cincinnati. It was time once again for our annual girls weekend. The weekend was filled with some fun touristy activities, movies on the couch, and just lots of catching up. It also included some great food.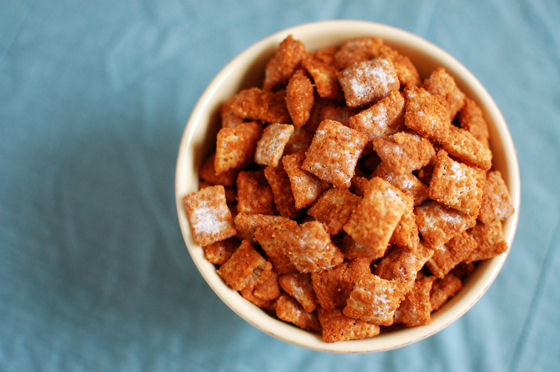 Since I was hosting, I got to go all out and show off my grilling skills (Hubby disappeared for the weekend to give us the full girls weekend experience). I also whipped up some ice cream, some sorbet, and some snacks. My family is a big snacking family and Puppy Chow is one of our all time favorites.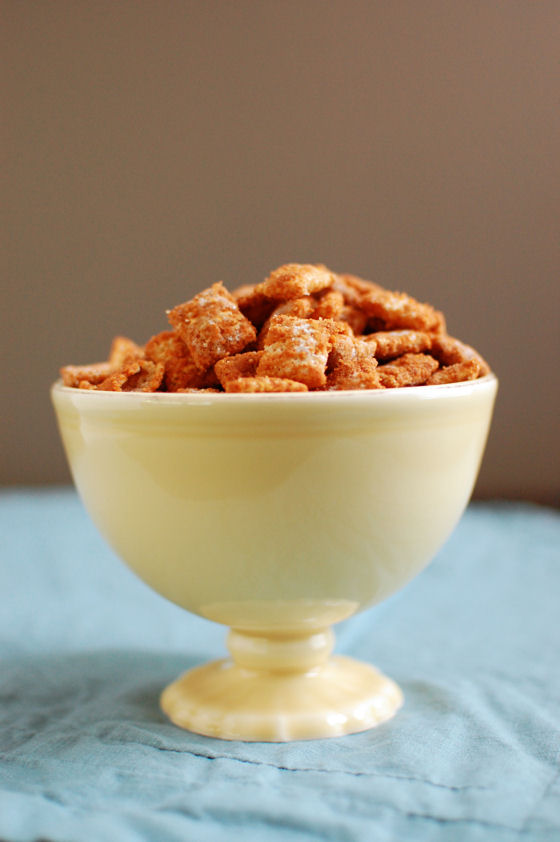 In fact, one of the first holidays I spent with Hubby, I whipped up a batch of Puppy Chow for his family. They had never heard of it, but devoured it just the same. This Cinnamon Puppy Chow is absolutely addictive. As a clan, we demolished the first batch on Thursday night. So we whipped up another batch on Saturday night for the second round of chick flicks.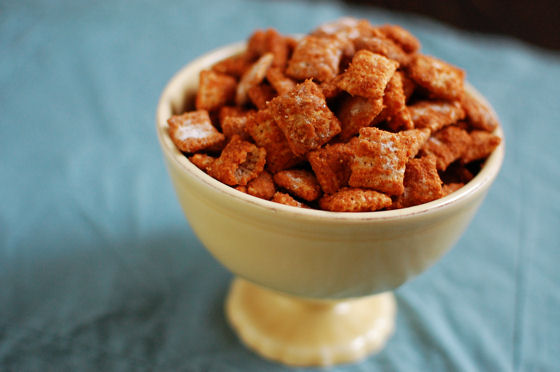 Whether it's for girls weekend, hanging with the kids, or just for yourself, you want to make this Cinnamon Puppy Chow.
One Year Ago: Roasted Cherry Brownie Cheesecake
Three Years Ago: Blueberry Almond Cake with Lemon Drizzle
Four Years Ago: Chocolate Peanut Butter Cupcakes
Five Years Ago: Rum Punch Cupcakes
Cinnamon Puppy Chow
If you like Puppy Chow, you're going to love this cinnamon version. It's down-right addictive!
Ingredients:
4 cups Chex cereal
2/3 cup cinnamon chips
4 Tbsp butter
1/4 cup powdered sugar
2 Tbsp sugar
3/4 tsp cinnamon
Directions:
Pour the Chex cereal into a medium bowl.
Melt the cinnamon chips and butter in a microwave save bowl. Microwave for 30 seconds and stir. Heat for another 15 seconds and stir until completely smooth.
Pour cinnamon chip mixture over Chex cereal. Stir to coat cereal completely. I found that using my hands to gently toss with cereal was the best way to completely coat the cereal.
Mix the powdered sugar, sugar, and cinnamon in a gallon sized Ziplock bag. Add cinnamon coated Chex and toss.
7 Responses to "12 Days of Cookies – The Great Sugar Cookie Debate"
Leave a Comment