New Features and Updates with Redesign
I just wanted to let you all know about a few key changes to my site that happened with the redesign at the end of last year.
ZipList – If you read other food blogs, I'm sure you know about ZipList. Now, when I have posted a recipe with a post, you will see a Save button next to the print button. By simply signing up for a ZipList account, you can save recipes from my blog, along with any other blog that has this feature. Then you can go to the Recipe Box page (up at the top) to see all of your saved recipes and make grocery lists. So be sure to check it out.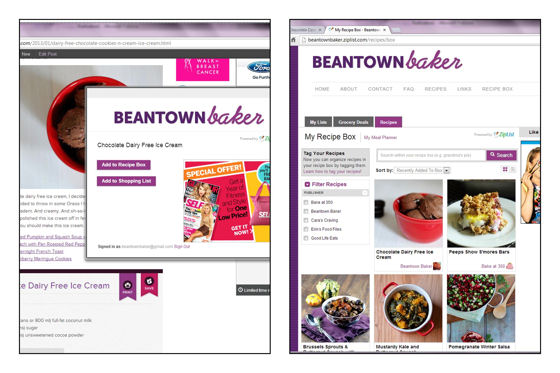 Mobile Users – I made the leap from Blogger to WordPress. While on blogger, I had enabled the web version of my blog. WordPress does not have that option. If you are getting a 404 Error on your mobile device, try navigating to www.beantownbaker.com directly – without the "/m" – which may be how your mobile device has saved the URL.
RSS Feeds – Everyone should still be getting posts in their feed. If you are having issues, be sure to check the URL in your reader. You should be using http://www.beantownbaker.com/feed to ensure that you get all the updates in a timely fashion.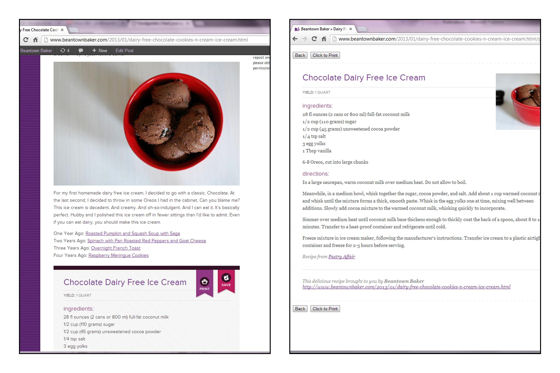 Print Button – All of my recipes now have a Print button! (Ok, there are still a few that I haven't gotten to reformatting yet, but most of my posts have a print button). Be sure to check out the purple ribbon just to the right of the recipe title.
One Response to "Superbowl Snack Throwdown – Week 14"
Leave a Comment