Friday Faves – Erin's Food Files makes Tipsy Cake
This week flew by for me! I'm so glad it's Friday. That means it's time for another installation of Friday Favs. This week, I'm featuring Erin from Erin's Food Files. You guys should be glad that I follow Erin's blog. She was the one who introduced me to the idea of sandwiching a layer of cheesecake between two layers of cake. Remember the red velvet cheesecake cake I made last year? Yea, that was her recipe. She even made it twice. Once for a birthday party and again just to take pictures for her blog. If you're not already following Erin, I *obviously* recommend that you start (and her birthday is tomorrow, so be sure to wish her a happy birthday!).
Finally the stars seemed to have aligned to make it possible for me to do a guest post for Jen. I've been asked in the past, but have always been too busy. Around the time I agreed to guest post, I came home from work to discover a brand new cookbook sitting on the counter. My husband works at a television station, and long story short, I got my hands on a copy of this back in August before it went on sale, thanks to the author coming in for a cooking segment!
My first time flipping through Desserts from the Loveless Cafe the "Tipsy Cake" caught my eye immediately. The author of the book is resident pastry chef at the Loveless Cafe, and is also the author of another popular baking cookbook, Sky High: Irresistible Triple-Layer Cakes. I knew I wanted to do my guest post using a recipe from this cookbook, as a way to represent where I live, in Nashville, TN. The Tipsy Cake would be a great representation of me as a blogger. Because there's one thing my readers know to expect from me, and that is booze, bourbon especially.
A little background on the Loveless Cafe, it's a restaurant outside of the city, famous for their country cookin', especially their biscuits. It's been open since the 1950's, and they make between 4,000 – 7,000 of their famous biscuits every day! It's a pretty popular place, and they get rather busy. In fact, one time they were so busy they told Kenny Chesney "Sorry, there is a 2 hour wait."
Now, onto this Tipsy Cake. If you're thinking, "Why Erin, that looks like a fruit cake" then you're right. It is a fruit cake. But it's a boozy & delicious fruit cake! Any recipe that involves soaking dried fruit in bourbon, is good in my book! The real booziness of this cake happens when you brush the finished product with bourbon. If you like your desserts less tipsy, you can skip this step. This was a great dessert in my book. Not too rich, simple, and homey. I think this would be a great holiday cake. Whether as a hostess gift, or just a holiday treat.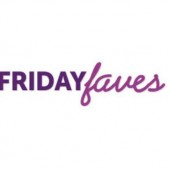 Tipsy Cake
Yield: 3 small loaves, serves 4 to 6 each
Ingredients:
1 1/4 cups golden raisins
1/2 cup plus 6 tablespoons bourbon
1 stick (4 oz) unsalted butter, softened
1 cup packed light brown sugar
1/4 teaspoon salt
3 eggs
1 1/4 cups unbleached all-purpose flour
3/4 teaspoon baking soda
1/4 teaspoon freshly grated nutmeg (I used non-freshly ground nutmeg)
3/4 cup pecan pieces
*special items: 3 mini loaf pans, 5 by 3 by 2 inches
Directions:
Preheat the oven to 325 °F. Grease and flour loaf pans.
In a small saucepan, bring the golden raisins and 1/2 cup of the bourbon to a boil over medium-low heat. Immediately remove from the heat and let the raisins steep until cooled completely.
In a mixing bowl, cream the butter, brown sugar, and salt together with an electric mixer on medium speed until light and fluffy. Add the eggs, one at a time, scraping the bowl before each addition. Sift the flour, baking soda, and nutmeg over the batter and fold a few times. Add the raisins with any bourbon, not absorbed and the pecan pieces. Fold the batter together thoroughly. Divide evenly among the pans.
Bake for 40 minutes, or until a toothpick or cake tester inserted in the center of a cake comes out clean. Let the cakes cool in the pans for 10 minutes. Then turn them out onto a rack and brush each one with 2 tablespoons of the remaining bourbon. Let cool completely before slicing.