Friday Faves – The Small Boston Kitchen makes Cranberry Risotto Stuffed Portobello Mushrooms
Katie from The Small Boston Kitchen is kicking things off for Friday Favs. I first met Katie on the King Arthur Flour trip last fall. Since then, I've had fun seeing Katie at various Boston blogger events and even running in to her out and about since we live just a few blocks from each other. The thing I love most about Katie's blog is the way she describes her food.
Hello! I'm Katie and I write the blog The Small Boston Kitchen. I'm a food-geek turned culinary school student who is obsessed with food, restaurants, good music, reading everything I can get my hands on, sports and loving my city. My blog focuses mainly on my own recipes, utilizing basic ingredients, simple techniques and cooking everything up from a wicked small kitchen. You can find me on Twitter at @The_SBK.
I think that there are two kinds of people in this world; those that love mushrooms and those that hate them. It's been my experience that there is no in between. I've never once met someone who thinks mushrooms are "just alright", it's always one or the other. Personally, I fall into the first category and I blame my mushroom-loving Polish heritage as well as my childhood for this. After all, I grew up not knowing what a steak tasted like without buttery-brown sautéed mushrooms clinging to each bite. As I grew older and took to my own kitchen, I came to appreciate and realize how amazing mushrooms truly are. When cooking with them, they act like little sponges, soaking up the all of the delicious flavors of whatever you're working with. Don't believe me? Slice some button mushrooms real thin and throw them in a frying pan with a pat of butter and then once they brown up a bit, let them enjoy a heated 20 minute bath of red wine. Finish with a pinch of salt and pepper and taste. See what I mean? Delicious!
Another fun functional quality of the mushroom is its exceptional stuffing abilities. When removed of the stems, most mushroom varieties serve as excellent vessels for whatever tasty combinations you can dream up. Today, I took some beautifully plump portabella mushroom caps and stuffed them with a cranberry pecan risotto. Although risotto can be a little high-maintenance to prepare, I assure you the extra effort is worth it. When your fork rips through the melted cheesy exterior of these stuffed mushrooms, a whole world of rich and creamy cranberry spiked risotto tumbles out. As you work your fork further down through crunchy pecan bits and curls of lemon zest, towards the earthy mushroom foundation, inhale deeply, taking in and savoring the scent of all of the sweet earthy components of this dish working harmoniously together.
This dish is ideal to make if you're expecting a crowd of people. Best of all, you can make this a day or two in advance and then at the last minute, pop them into the oven to warm them up. Served with a salad and a simple salt, pepper and olive oil flavored steak, this would certainly impress your guests. You could also add bits of browned up sausage to the risotto for a meatier version or you could make it totally vegetarian by using veggie stock instead of chicken stock. It's your call. Either way, even if you tend to classify yourself as a non-mushroom lover, give this recipe a shot. You never know, you might find yourself having a change of heart on your feelings towards the mushroom.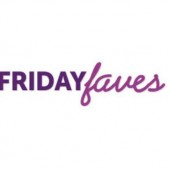 Cranberry Risotto Stuffed Portabella Mushrooms
Ingredients:
4 medium sized portabella mushroom caps, washed and stems trimmed
4 Tbsp Extra Virgin Olive Oil, divided
1 Tbsp good quality balsamic vinegar
1 cup Arborio rice
2 1/2 - 3 cups chicken stock
1/2 cup dried cranberries
1/4 cup crushed pecans
The zest and juice of half of a lemon
1 Tbsp dried rosemary
A pinch of nutmeg
2 Tbsp goat cheese
1/4 cup Emmental cheese (Swiss or Gruyere works well too)
Salt and pepper
Directions:
Start by drizzling 2 tbs. of Extra Virgin Olive Oil and the 1 tbs. of Balsamic vinegar over the portabella caps and bake in the oven at 350 for about 10 minutes or until the mushrooms just start to soften a bit. Take them out of the oven and set aside, draining them of any excess juices.
In a medium pot, add the remaining 2 tbs. of Extra Virgin Olive Oil and then add the rice, stirring to coat it. Heat at medium-high until the rice starts to toast a little. While you are doing this, in a small pot, bring the chicken stock to a boil. Add the zest, rosemary and nutmeg to the toasted rice and ladle in two spoonfuls of chicken stock. Stir constantly until the rice has absorbed the majority of the stock. Once this has happened, add more stock and stir constantly until the rice has once again absorbed the stock. Repeat this process until the rice become creamy and thick and is cooked all the way through. (About 20-25 minutes). When the risotto is done, add the goat cheese, lemon juice, dried cranberries and the pecans. Stir to combine. Spoon the risotto into each of the mushroom caps and top with the Emmental cheese. Bake at 350 for about 15 minutes or until the cheese starts to bubble and brown. Remove from the oven and let them cool for 5-10 minutes. Serve warm.

Be sure to check out all of my favorite bloggers as they are featured on Friday Favs!