Bourbon Orange Coriander BBQ Sauce
As I mentioned the other day, I've been in a big condiment kick recently. It's a fun phase to be going through, especially since it's grilling season!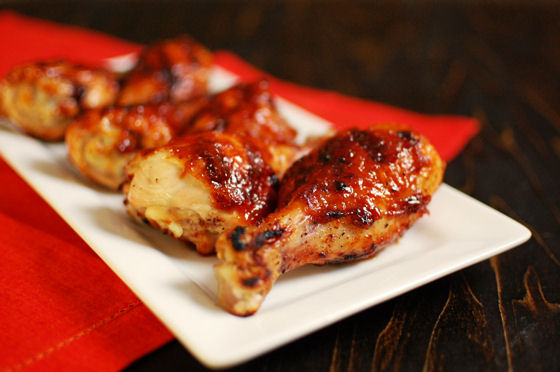 Hubby's mom gave me her homemade BBQ sauce recipe a few years ago. It's a bit spicy for me, so it's not my favorite (shh, don't tell her). But Hubby likes it, so I make it every once and a while. I definitely like my BBQ sauce to be a bit sweeter, like this Bourbon Orange Coriander BBQ Sauce.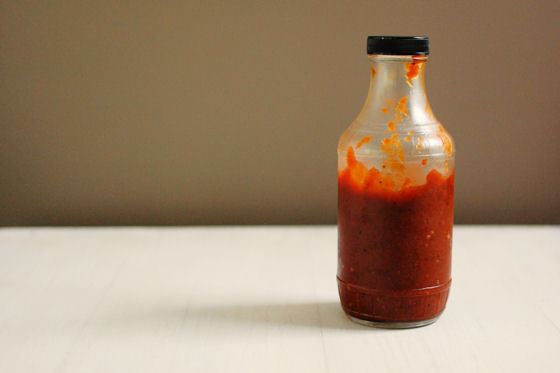 I have already made three batches of this sauce this summer. It's amazing on grilled chicken. The sauce gets all caramelized and sticky and it just screams summertime to me.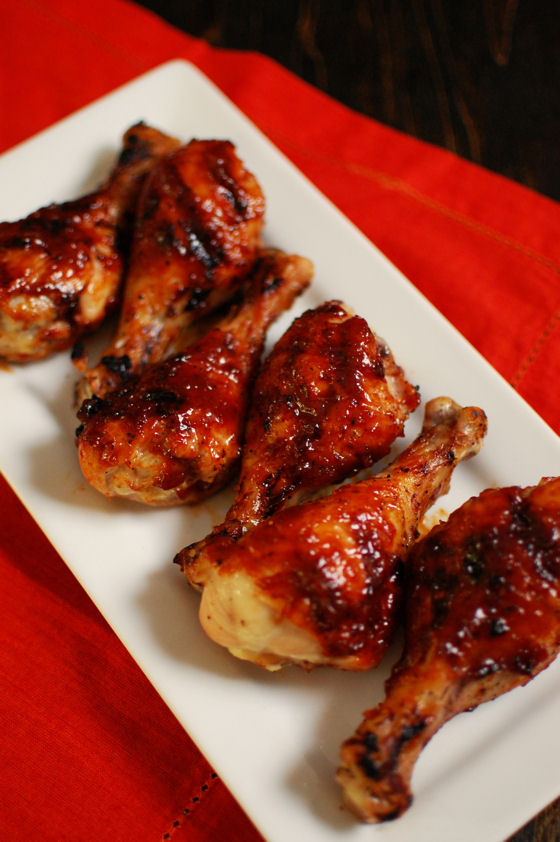 We served some grilled chicken breasts with this BBQ sauce on it at a cookout recently and people were raving about the sauce. It kind of caught me off guard that I got so many questions about it. Many of the guests could even pick out that there was orange in it.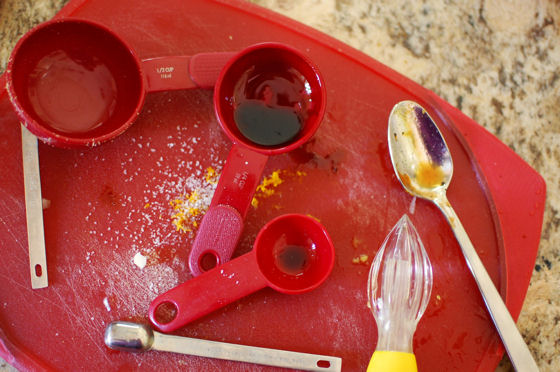 As with most things, I bumped up the amount of garlic in the sauce. I like my BBQ sauce nice and smooth instead of chunky, so I was sure to whiz it in my blender after it had cooled a bit. One of my favorite things about this recipe is that it makes a decent amount. Probably 3 cups or so. It's been nice to have the jar of BBQ sauce in the fridge these past couple of months!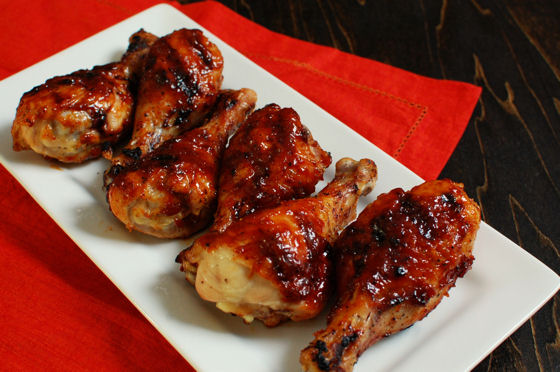 For the chicken legs, Hubby simply grilled them, spreading BBQ sauce on them during the last 5 minutes. When they came off the grill, he spread more BBQ sauce on the legs. After resting for 5 minutes, we dug in!
One Year Ago: How to Pack Light for Europe and Fresh Strawberry Pie
Two Years Ago: Some Fourth of July Favorites
Three Years Ago: Strawberry Shortcake Cake and Strawberry Rhubarb Pie
Four Years Ago: Corn, Tomato, and Avocado Salad
Five Years Ago: Ropa Vieja
Bourbon Orange Coriander Barbeque Sauce
Ingredients:
3 Tbsp olive oil
1 medium onion, diced
4 cloves garlic, minced
1/2 cup bourbon
1/2 cup orange juice
1/2 cup cider vinegar
1 cup ketchup
1/2 cup brown sugar (1/3 cup if you'd like it less sweet)
1/4 cup molasses
2 Tbsp Worcestershire sauce
1/2 tsp orange zest
3/4 tsp ground coriander
1 tsp coarse ground black pepper
1/2 tsp salt
Directions:
Heat olive oil over medium heat in a medium saucepan.
Add onions and saute until translucent and slightly browned, 3 to 5 minutes.
Add garlic and saute for 1 minute more.
Lower heat to low and add bourbon. Scrape the browned bits of onion and garlic from the bottom of the pan as the bourbon heats.
Add the remaining ingredients. Bring mixture to a simmer and cook for 30 to 45 minutes, until reduced and thickened.
Mixture can be stored in an airtight container in the refrigerator for up to a week.
4 Responses to "Spinach Pasta with chicken sausage, mushrooms, goat cheese and tomato"
Leave a Comment