Peanut Butter Chocolate Chip Bundt
I love a good list. Hubby always teases me for my list making and says I should put "make list" first on the list. Sometimes he'll steal my list and add it himself then mark it off just to mess with me.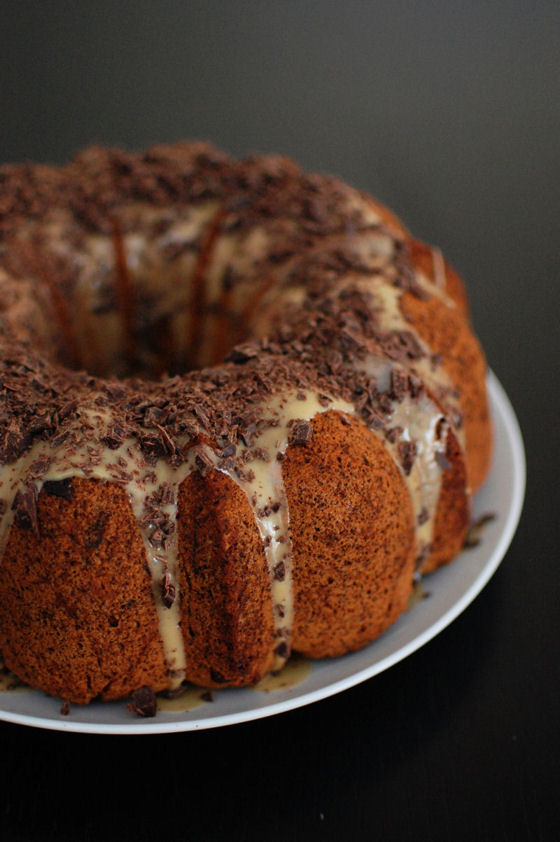 I keep tons of lists (you guys know this from my 30-by-30 and 30-while-30 lists). Thanks to Google Drive, I can get to my lists from anywhere that I have an internet connection. One list that just keeps growing is my must-bake list. A couple years ago, I participated in a challenge to make a list of your ten top must-bake recipes. And then actually go make one. Since then, I have gone back and updated the post when I marked things off the list. So far I've made 7 of those 10 things that I said I wanted to make all those years ago. Not bad.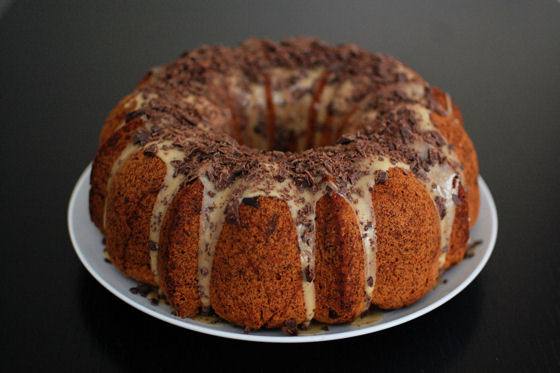 So when I read Aimee's post about some lists of her own that she wrote, I was instantly drawn in. At the end of her post, she listed some baked goods on her must-bake list. This Peanut Butter Chocolate Chip Bundt caught my eye instantly. I tucked the recipe away on my list of recipes to make where it sat for a few months.
Then, I was in the mood to bake a bundt cake, so I hit up my list for some bundt recipes. I decided on this cake and wish I hadn't let it sit on that list so long! If you like peanut butter and chocolate you're going to love this. I especially loved that the peanut butter was the prominate flavor. Usually the peanut butter plays more of a supporting role to the chocolate in baked goods.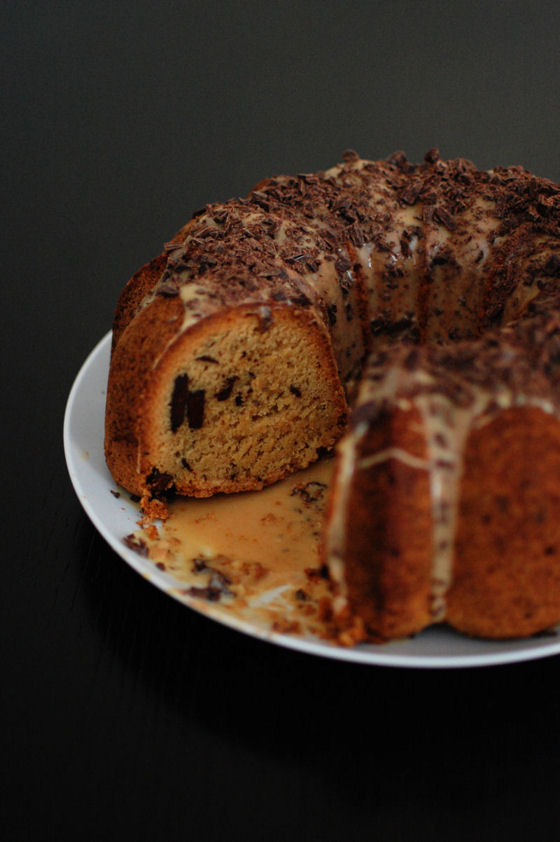 This bundt cake is rich and dense, like any good bundt cake should be. If you have a list of recipes you want to make, I recommend adding this one. You won't regret it.
Peanut Butter Chocolate Chip Bundt
Ingredients:
For the Cake
3 cups flour
1 tsp baking powder
1/2 tsp salt
1 cup creamy peanut butter
1/2 cup butter, at room temperature
3 cups sugar
6 eggs
2 tsp vanilla
1 1/2 cups bittersweet chocolate chips
For the Glaze
1 1/2 cups sifted powdered sugar
1/4 cup milk
1/4 cup creamy peanut butter
1/2 tsp vanilla
1/4 cup mini chocolate chips
Directions:
For the Cake
Preheat oven to 325 degrees F. Spray 10-cup bundt pan generously with nonstick spray.
In a medium bowl, whisk together flour, baking powder, and salt; set aside. In a large bowl, use an electric mixer to cream together peanut butter and butter. Add sugar and beat an additional 5 minutes. Add eggs and vanilla; beat until well combined. Add dry ingredients a little at a time, beating just until incorporated. Stir in chocolate chips. Scrape batter into prepared bundt pan. Tap it a couple of times on the counter to shake out any hidden air pockets.
Bake for 1 hour and 20 minutes to 1 hour 30 minutes, or until a skewer, sharp knife, or toothpick inserted into the center of the cake comes out clean. Check on the cake at 1 hour to make sure it's not browning too quickly on top. If it is, just place a piece of foil loosely over the top of the pan. Let the cake cool for 20 minutes, then flip it onto a rack or platter and let it cool completely.
For the Glaze
In a medium bowl, whisk together powdered sugar, milk, peanut butter and vanilla until smooth. Drizzle glaze over the top of the cooled cake, letting it drizzle down the sides. Sprinkle mini chocolate chips on top.
5 Responses to "French Macarons – Chocolate with Espresso Buttercream"
Leave a Comment